Packing anxiety is no joke. If you're like me and put it off until the morning of a 6 a.m. flight, collecting eco-friendly travel gear isn't exactly a possibility. Instead—with only minutes to spare—you're left scrounging for anything you can get your hands on. And most readily-available travel items are made with plastic and other materials that eventually wind up in landfills.
Whether you're going on a business trip, a girls getaway, or your honeymoon, there are a handful of easy ways to cut down on waste. Stock up on these eco-friendly finds before your next vacation to help better the planet and make the packing process a cinch.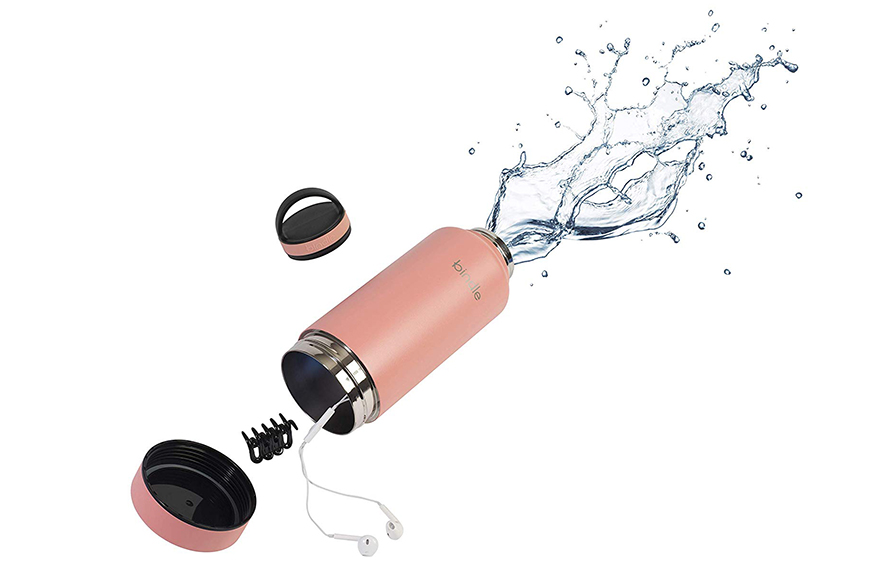 Stay away from plastics and stash your stuff in this genius water bottle that doubles as a storage container. It keeps cold drinks refreshing and hot drinks soothing, all while making sure you don't lose your keys and headphones.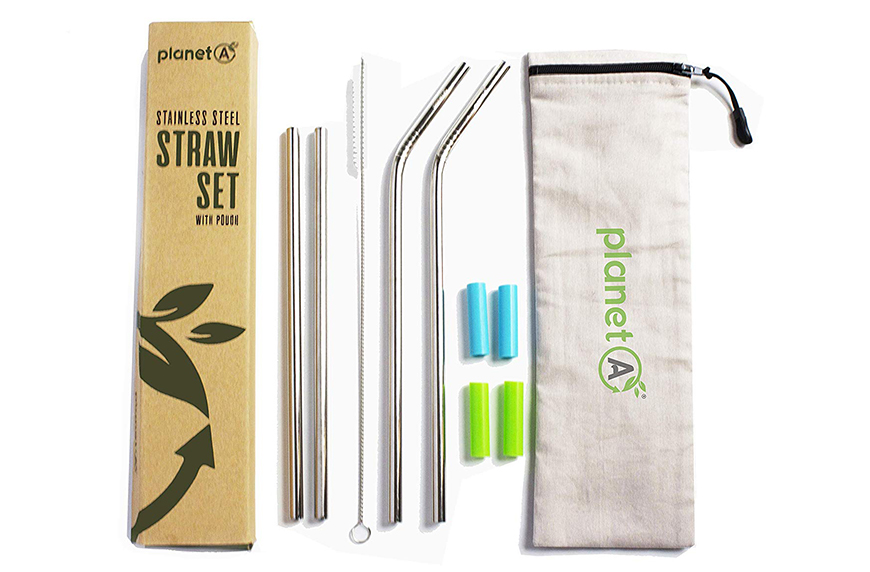 Reusable straws all the rage for a good reason. I get it if you're desperate for a cold brew from Starbucks, but keep one handy so you can skip the plastic straws. This set comes with four stainless steel options, silicone sips for easy sipping, and a cleaning brush, all bundled up in a waterproof travel pouch.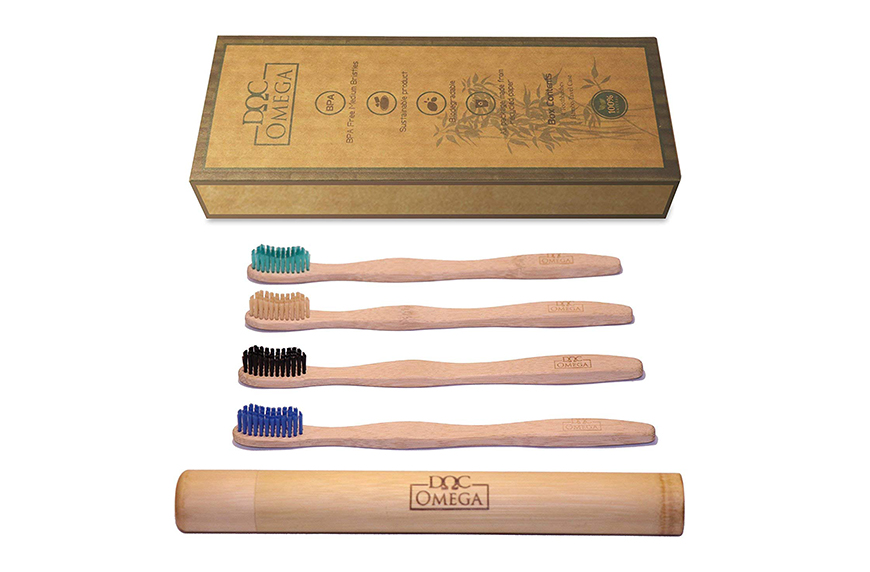 This totally biodegradable toothbrush will reduce waste and keep your breath fresh. Yeah, I too brush my teeth in public restrooms when I'm traveling, but I feel like less of a weirdo if I'm doing it in style. This set comes with four biodegradable brushes and a bamboo travel case.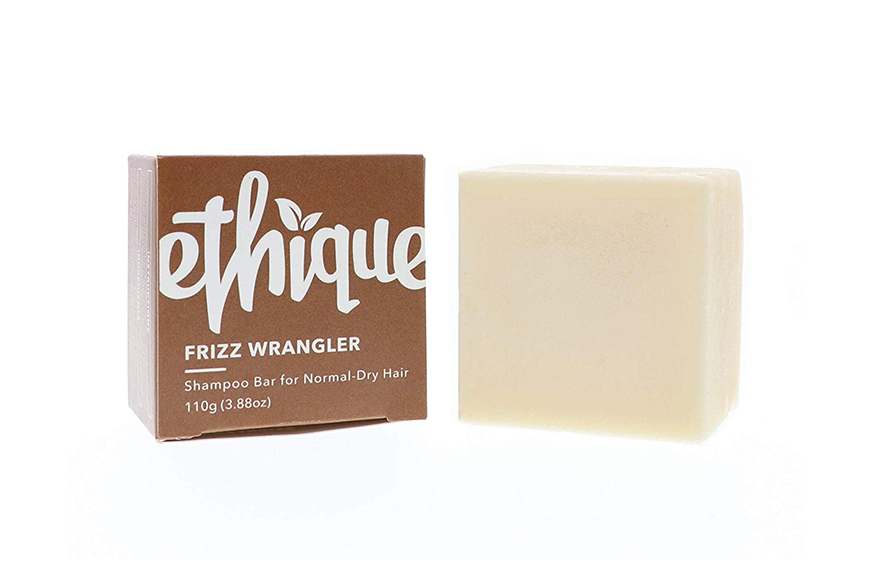 Get this: 80 billion plastic bottles head to the landfill each year from shampoo and conditioner alone. Cut down with these eco-friendly options from Ethique. There are multiple shampoo and conditioner options for different hair types and needs, all of which come in soap-like bars that are easy to travel with.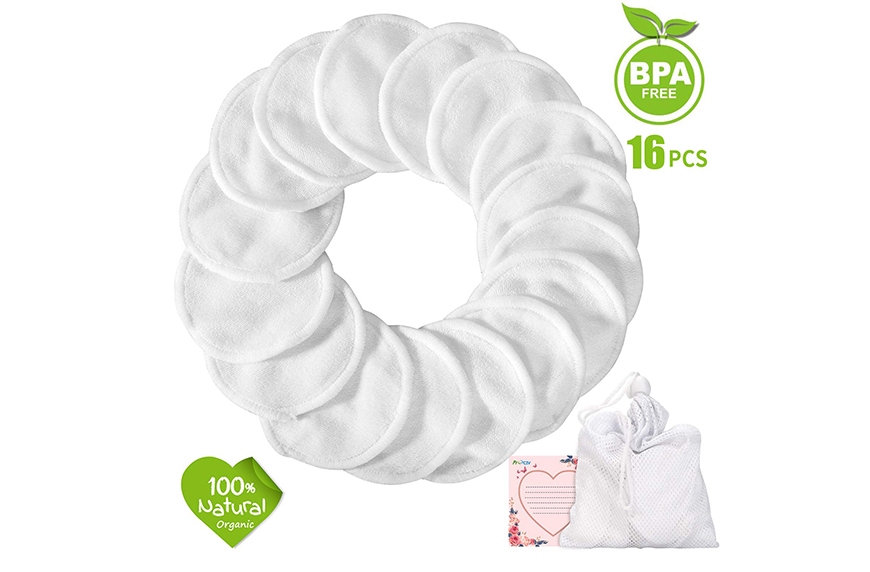 Taking care of your skin is especially crucial while traveling: There's always a pimple or two that decides to pop up post-flight. But now you don't need to feel guilty about those never-ending cleansing wipes. These reusable organic cotton wipes do the trick without the trash. They even come with their own travel-friendly laundry bag that makes it easy to wash them when you get home.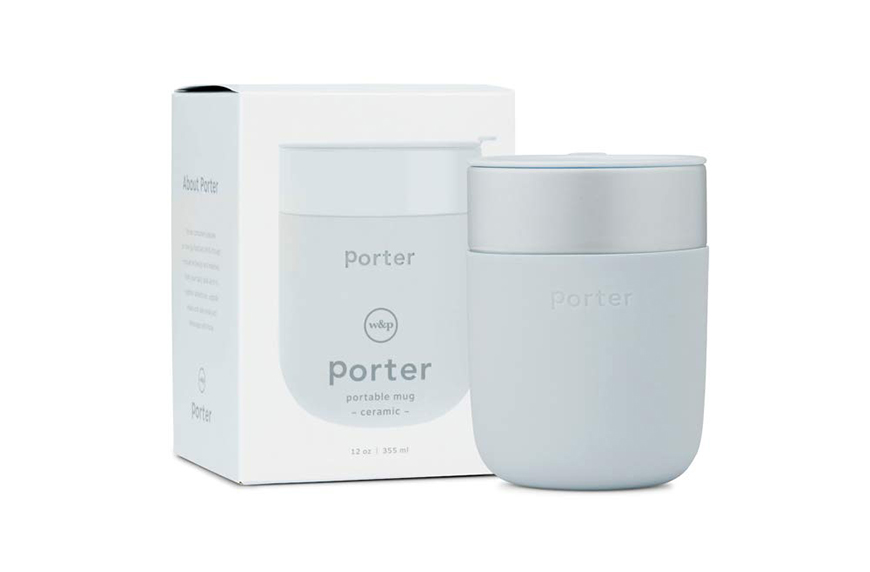 Most hotels offer free coffee, but the next time you brew it, skip the paper cup. You'll find yourself attached to the hip with this guy after a few days. The sleek ceramic mug is wrapped in matte silicone for protection on the road, and it's also BFA-free, dishwasher-safe, and microwave-safe.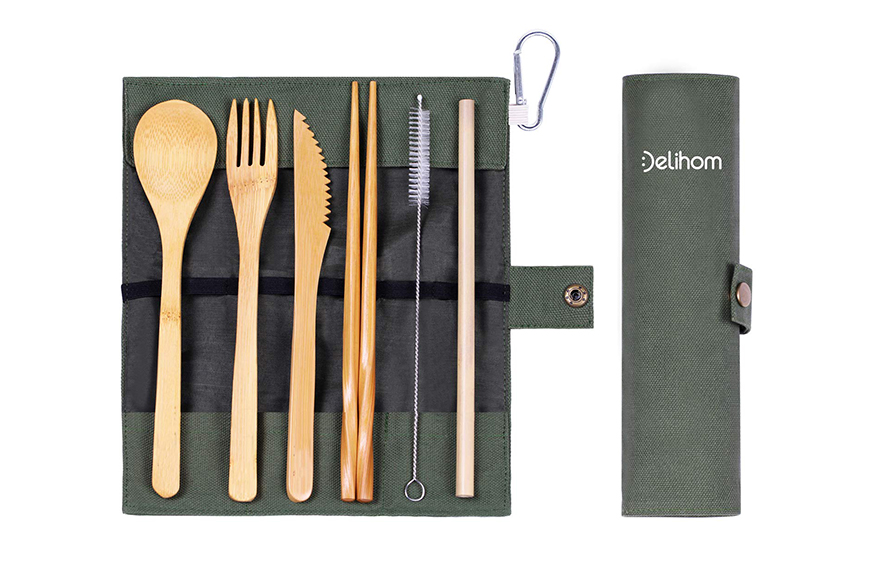 Many grab-and-go restaurants and fast food joints only have plastic silverware options available. To cut down on waste while you travel, make sure this bamboo utensil set is always in your bag. It comes with a biodegradable spoon, fork, knife, and chopsticks as well as a straw and straw cleaner, all of which can be rolled up in the handy carrying case.