Well, it's official: Oat milk is the most popular plant-based option to grace the alt-milk section of the grocery store. Many popular companies have released oat-based products this year—including Silk and Trader Joe's—and now Chobani is following suit with a handful of new options.
According to Chobani, the new line—Chobani Oat—is crafted the same way the company's Greek yogurt is made. "We source our organic, gluten-free, non-GMO oats from the prairies of Saskatchewan, Canada. After harvest, the oats are dried by sun and air," the website reads. "Next, they're milled in a centuries-old style, hydrated, and treated with special enzymes to give them a delicious taste and balanced texture."
Right now, there are three oat products available: the Chobani Oat Drink (oat milk) for $3.99 each, Chobani Oat Blend (oat-based yogurt) for $1.99 each, and Chobani Oat Crunch (oat-based yogurt with a crumbly topping) for $1.99. The only ones that aren't suitable for vegans are the Oat Crunch products due to containing honey. With that being said, all of the products are packed with calcium, vitamins A and D, probiotics, and plant-based protein.
Check Out Chobani's New Line of Oat-Based Products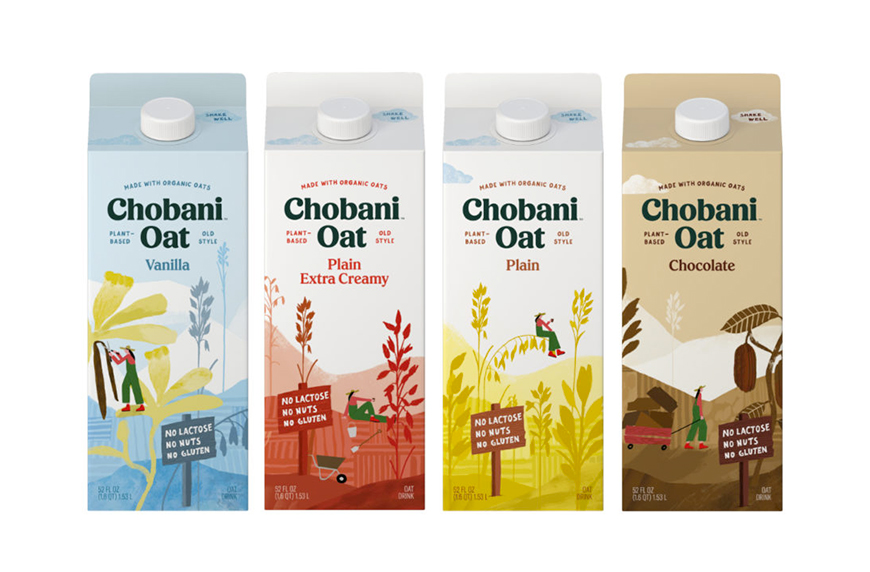 Chobani Oat Drink
There are four different flavors of oat milk available: plain, plain extra creamy, chocolate, and vanilla. Each is between 100 and 140 calories per serving and contains 2 grams of protein per serving.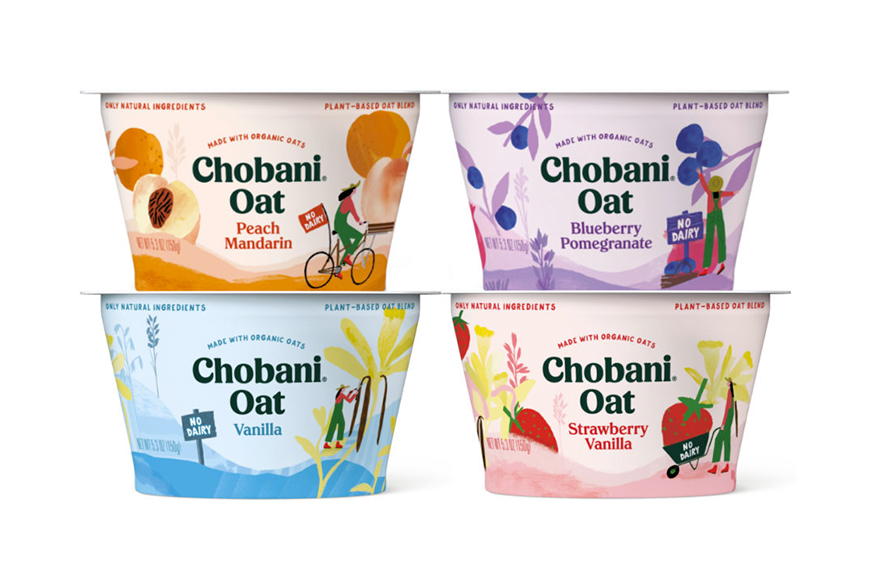 Chobani Oat Blend
There are four flavors of vegan-friendly oat-based yogurt: Blueberry Pomegranate, Peach Mandarin, Strawberry Vanilla, and Vanilla. They contain between 120 and 130 calories and 3 grams of protein each.

Chobani Oat Crunch
The Chobani Oat Crunch products—which include Blueberry Almond Crumble, Peach Coconut Crisp, and Strawberry Granola Crunch—contain honey, so they're not vegan-friendly. They're between 170 and 190 calories and 4 grams of protein each.