Whether you're just converting to a more plant-based diet or are already a culinary pro, it's easy to get in the habit of making the same meals over and over again. How can you not when your go-to creamy avocado pasta and cauliflower wings always seems to hit the spot? The good news is getting more creative in the kitchen is easier than you think—you just need the right tools.
No matter which type of food you're into, these beloved vegan cookbooks will have you covered. They'll give you plenty of ideas on what to make for healthy work lunches and cozy dinners, and they might even help you venture out from your typical oatmeal breakfast. Commence drooling in 3, 2, 1…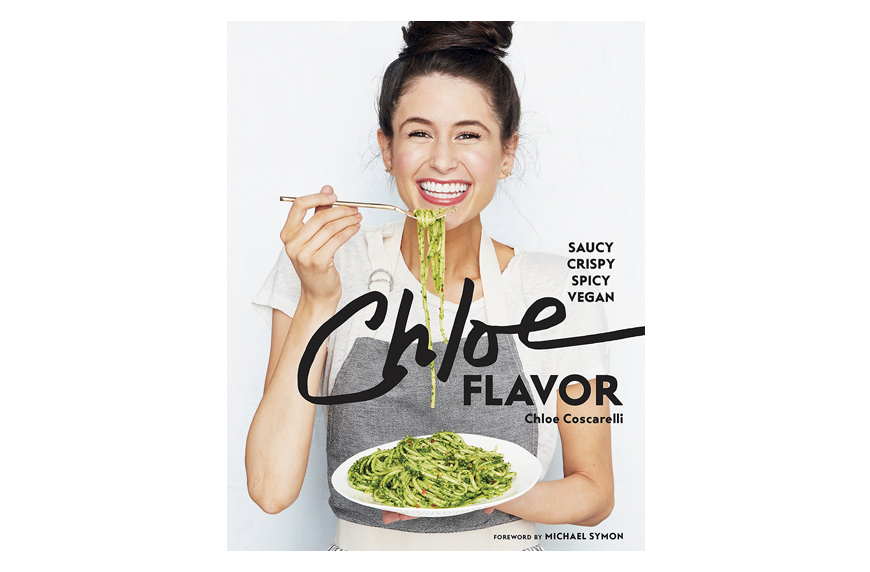 Chloe Coscarelli's new cookbook is exactly what you'd expect from the upbeat, always-positive vegan chef: fun, delicious reimaginings of popular dishes, from mango-guacamole crunch burgers to a pink fettuccine Alfredo. Basically—as the title puts it—every recipe is loaded with flavor, perfectly proving vegan cooking is anything but bland. 
If you want to up your collection, Coscarelli also has a handful of other cookbooks available that are just as scrumptious: Chloe's Kitchen, Chloe's Vegan Italian Kitchen, and Chloe's Vegan Desserts.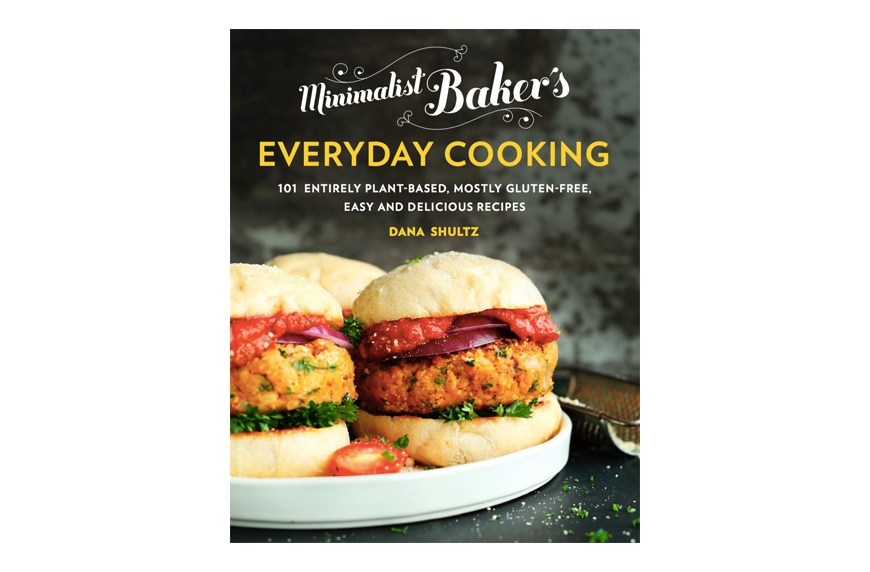 Personally, I've had a lot of trial and error in the kitchen on my transition to eating an exclusively plant-based diet, but one person's recipes that have never failed me are from Minimalist Baker. Dana Shultz started her blog back in 2012 and has been whipping up amazing creations ever since, and her cookbook contains 101 dishes that range anywhere from double-chocolate gluten-free waffles to Thai quinoa meatballs.
Based on this cookbook's confident and aggressive title, it has to be good, right? Thug Kitchen sets out to break the stereotype of the stuffy, pretentious vegan with their comedic-yet-informative take on food preparation. Yes, the book is spattered with profanity, but they're just really passionate about getting you to eat healthy, OK?
They throw down more than 100 recipes in their book, including roasted beer and lime cauliflower tacos and sweet potato, squash, and black bean enchiladas. If you're into the hilarious, extremely direct vibes that Thug Kitchen gives off, then consider also picking up their other two cookbooks: Thug Kitchen 101 and Thug Kitchen Party Grub.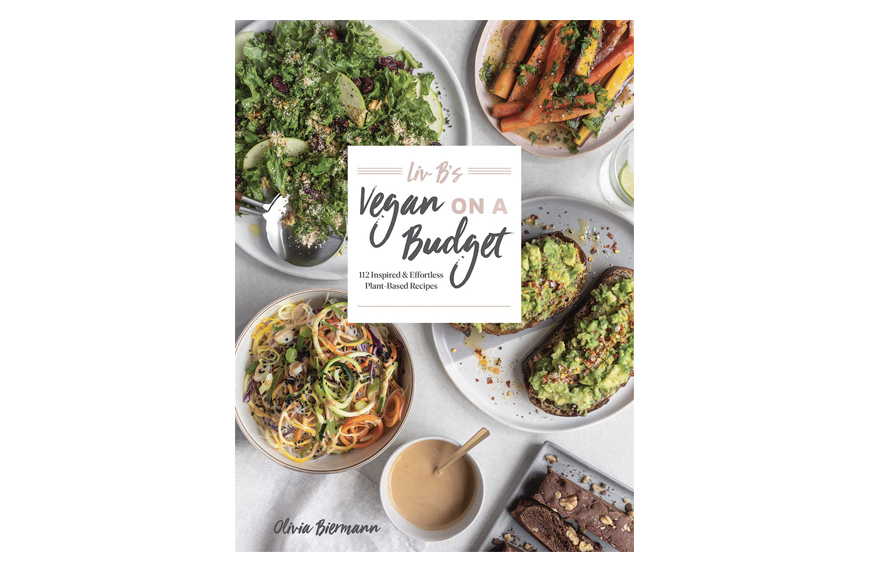 Anyone who's watched Olivia Biermann—better known as Liv B—on YouTube over the years knows she's a genius in the kitchen. Don't be fooled, though: That doesn't mean she likes spending all her time there. Because of that, the 112 recipes in her debut cookbook can all be made with minimal effort and on a budget. (Aka no hard-to-find, fancy ingredients included.)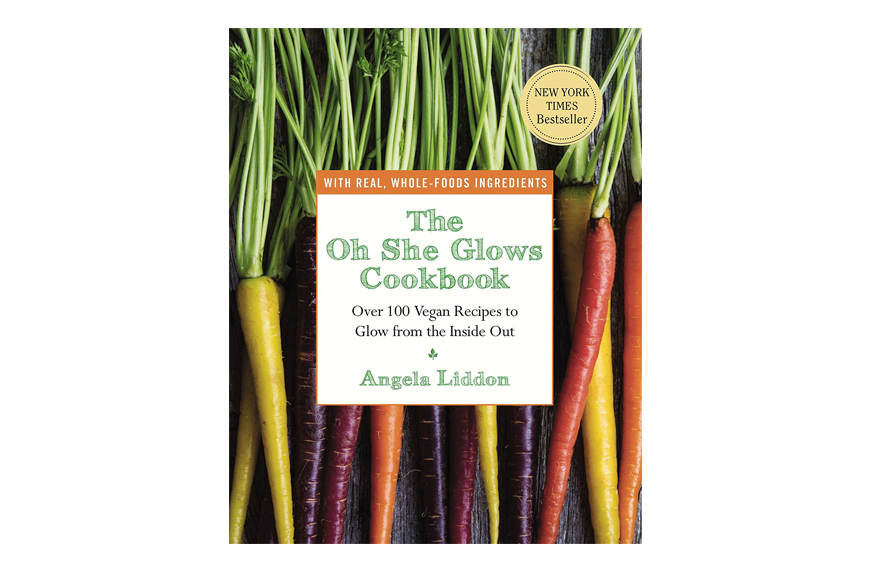 Similar to Minimalist Baker, Angela Liddon started her culinary journey on her blog Oh She Glows in 2008. After struggling with an eating disorder, she decided it was time to take control of her relationship with food and treat her body the way it deserved to be treated. Throughout her healing process, she discovered a passion for energizing, plant-based food, along with food photography, and her beautiful cookbook includes more than 100 recipes that have even won over her fast-food, soda-loving husband. Of course, just like the other successful cookbooks on this list, this one has a sequel: Oh She Glows Everyday.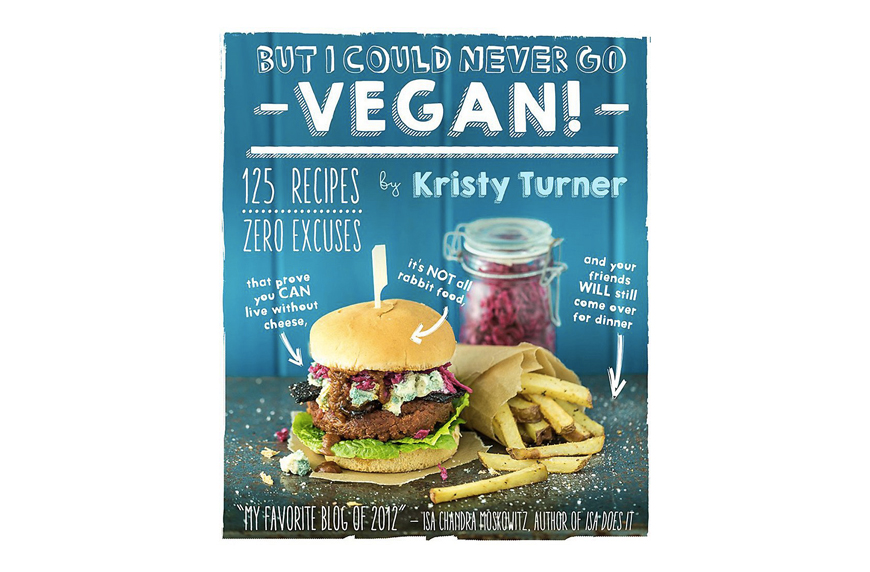 This cookbook's slogan is 125 recipes, zero excuses for a reason. Author Kristy Turner has a response for every doubtful statement and question you might have about embarking on a vegan diet, from "All those special ingredients are way more expensive" to "I could never give up cheese!" Her solutions include recipes like homemade tofu sour cream, tempeh bacon mac 'n' cheese with pecan parmesan, and caramel apple-stuffed French toast. But wait, there's more! Her second cookbook, But My Family Would Never Eat Vegan!, is filled with dishes that are sure to please any picky eater.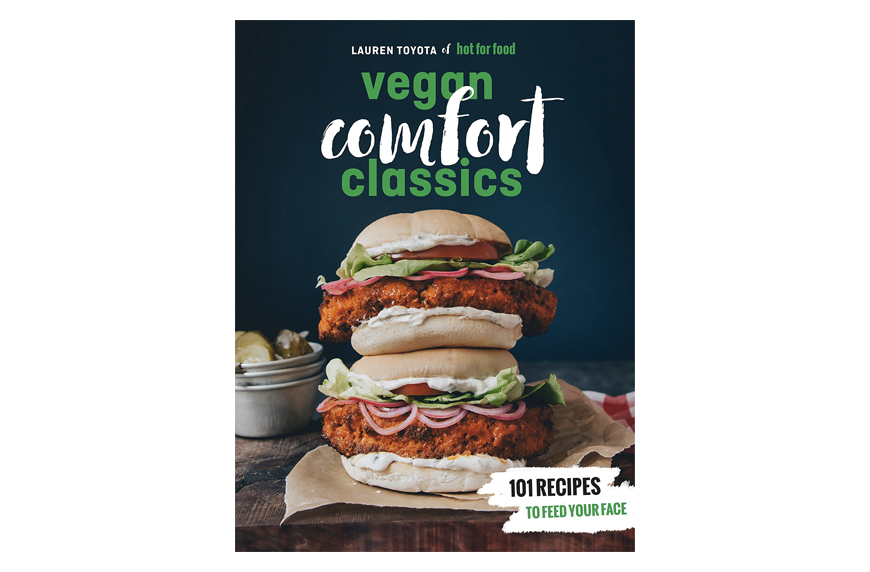 If you could eat comfort food all day, every day, look no further than Lauren Toyota's debut cookbook. Within the 101 delicious recipes are all your favorites made totally vegan, from Philly cheesesteaks and fried chicken to ramen and Pop-Tarts. Because sometimes salads just aren't cutting it and you need to bring in the (carb-loaded) big guns.