If you haven't noticed, Costco has become a magical place for vegans. It's affordable, has a growing selection of plant-based products, and—TBH—is weirdly comforting as you walk around filling your oversized shopping cart.
Aside from adding healthy items like fresh acai bowls and al pastor salad to its food court menu, the amount of vegan products to buy have skyrocketed over the years. Now those sky-high shelves once only stocked with a seemingly endless amount of dairy- and meat-packed products are also loaded with true plant-filled gems.
To help you avoid digging around during your next trip in order to find the best vegan goodies at the buy-in-bulk store, these are some of the most delicious options available.
These Are the Best Vegan Finds at Costco
1. Maas River Farms Organic Cali-Tots
Three pounds of cauliflower tator tots for under $10? Say no more.
2.  Don Lee Farms Organic Plant Based Burgers
If you're in the mood to trick your meat-loving friends, these cult-favorite Costco burgers will do the trick.
3. Sum-m! Crispy Vegetable Spring Rolls
These crispy vegetable springs rolls are basically begging to be paired with some sesame cauliflower during your next at-home takeout night.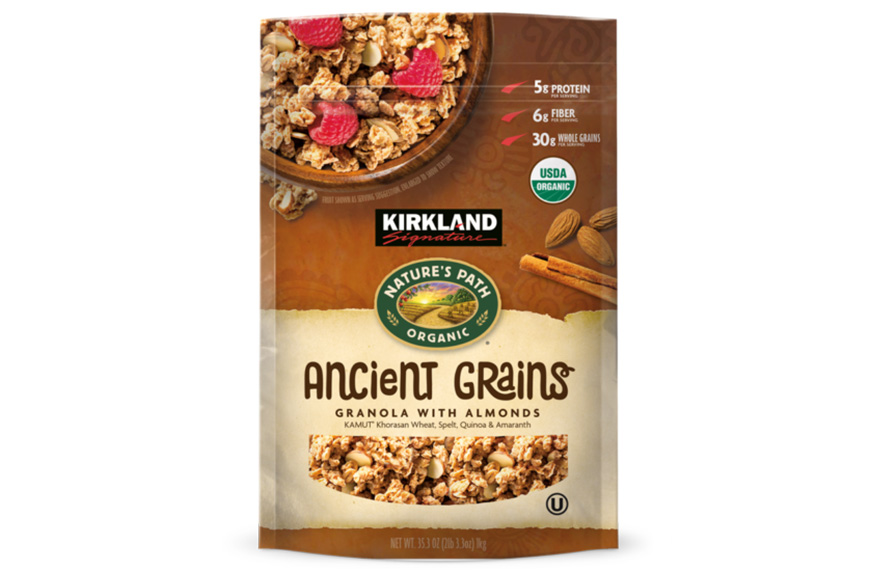 4. Nature's Path Heritage Granola
Whenever you you need some granola relief during a long hike, this is the perfect mix to have in your bag.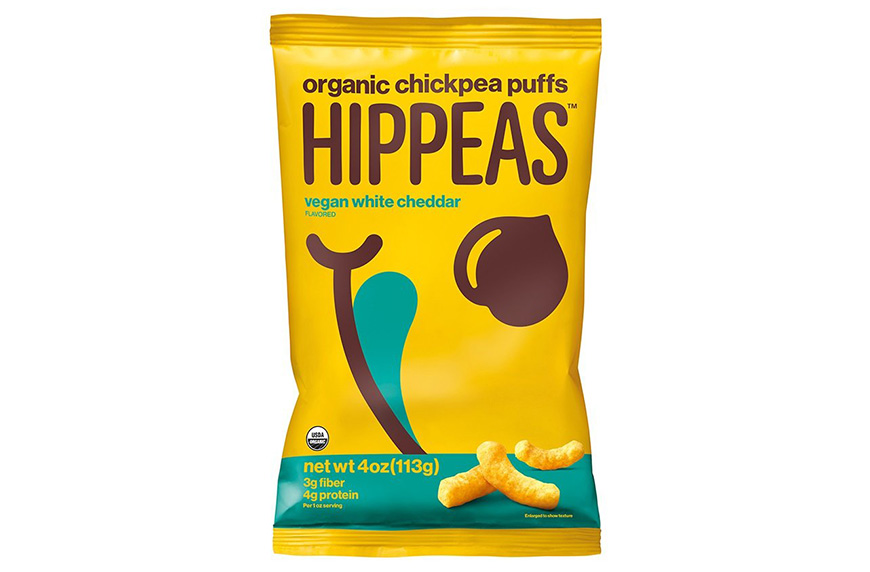 5. Hippeas Organic Chickpea Puffs + Vegan White Cheddar
These vegan white cheddar chickpea puffs from Hippeas will remind you of the glory of lunchbox snacks. And if you don't want to hunt them down at Costco, you can also buy them in bulk on Amazon.
6. Late July Snacks Sea Salt & Lime Tortilla Chips
Basically a margarita in chip-form, you can't go wrong snacking on a bag of these.
7. Sabra Roasted Pine Nut Hummus
Even though it would be nice to always be able to make hummus from scratch, that's not how life works. And for those extra-busy weeks, this one will have your back.
8. Justin's Dark Chocolate Peanut Butter Cups
If you think Reese's are good, these dark chocolate peanut butter cups are even better.
9. Explore Cuisine Black Bean Spaghetti
With over 25 grams of protein per 2 oz. serving, this black bean pasta is a must-buy.
10. Paradise Green Dried Jackfruit
In need of a travel snack? Reach for a (big) bag of this dried jackfruit.