Imagine a world where you can walk into a grocery store and not have to spend half the time reading through the ingredient lists. As you stroll down every aisle, you'd be surrounded by dairy-free cheeses, delicious vegan snacks and desserts, and all the plant-based staples your heart desires. Well, quit drooling and buy a plane ticket, because this world actually exists.
There are already a handful of fully vegan grocery stores across the United States to shop at that go above and beyond anything of your wildest dreams. There's soft-serve ice cream, fresh breakfast sandwiches, deli meats, brand-new products—basically anything you could ever want, and then some. The next time you travel, be sure to hit up these must-visit shops.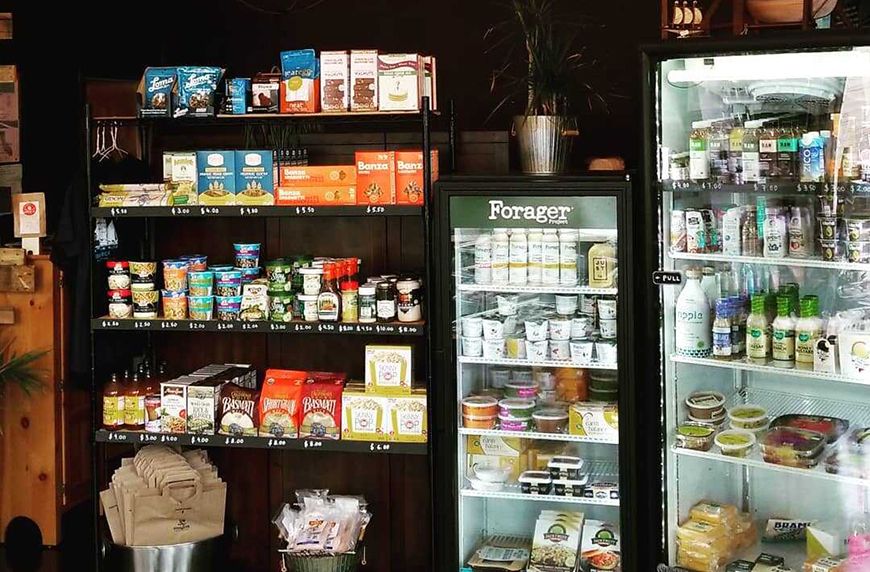 Location: 775 Filbert St. San Francisco, CA 94133
San Francisco just opened its first vegan grocery store, Green Taste Vegan Goods, and it's already a hit with locals. And how can it not be when its always fully stocked with vegan donuts, freshly-roasted coffee, and all the vegan cheese you could ever want.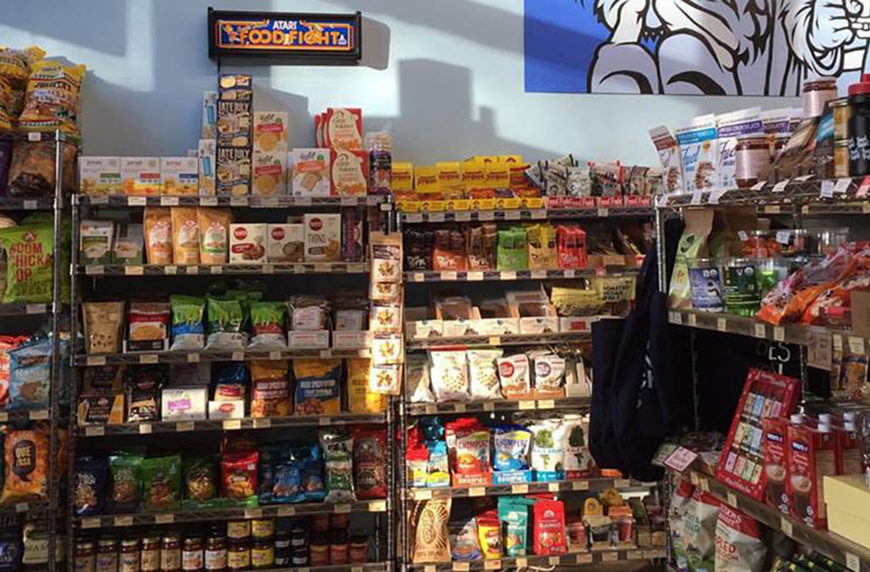 Locations: 1217 SE Stark St. Portland, OR 97214 and 11155 NE Halsey St. Portland, OR 97220
Food Fight! Grocery has been providing the Portland area with vegan options since way back in 2003, now at two different locations. With all the new options on the market, their shelves are fuller than ever. There's kombucha on tap, vegan Twinkies, and a crazy-impressive assortment of snacks.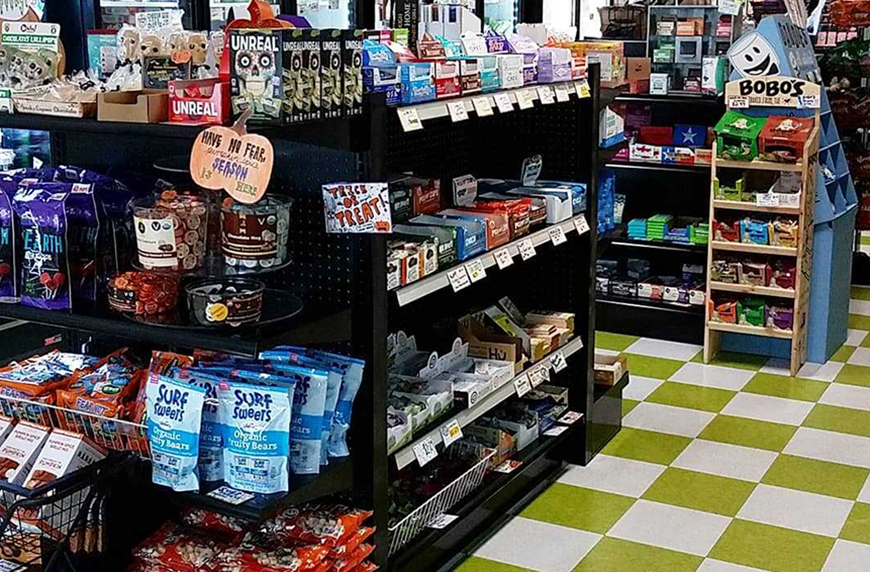 Location: 2425 Exposition Blvd Ste A Austin, TX 78703
Once you step inside Rabbit Food Grocery with its neon green tiled floors and jam-packed shelves, you won't forget it. It's the spot you can go to for any product you've ever wanted, from mushroom jerky to vegan pizza rolls. Not to mention the tastiest collection of baked goods.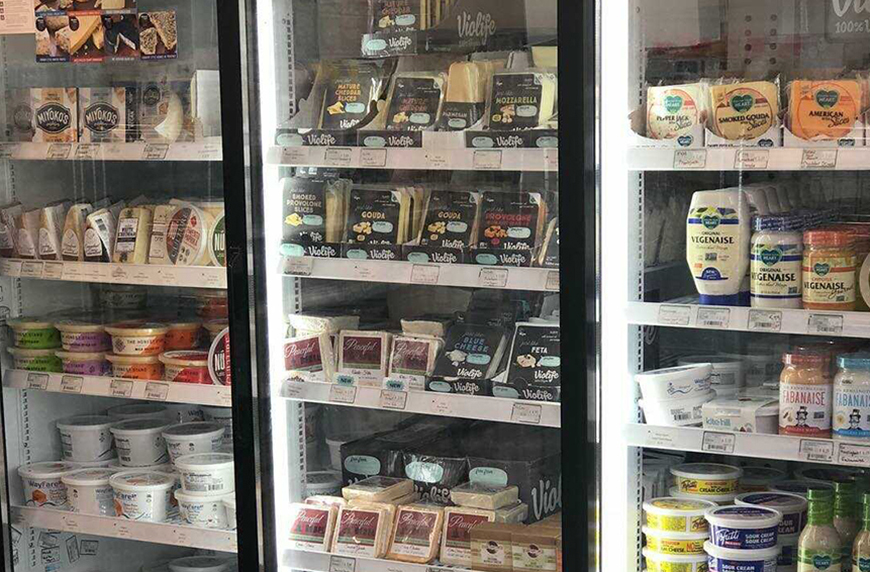 Location: 10 E. Ellsworth Ave. Denver, CO
Denver's NOOCH Vegan Market is a bright and airy plant-filled space loaded with healthy vegan finds, including lesser-known brands you'll get to try before anyone else. There's also soft-serve ice cream, plenty of gifts, beauty products, and vegan-friendly food and treats for your pup.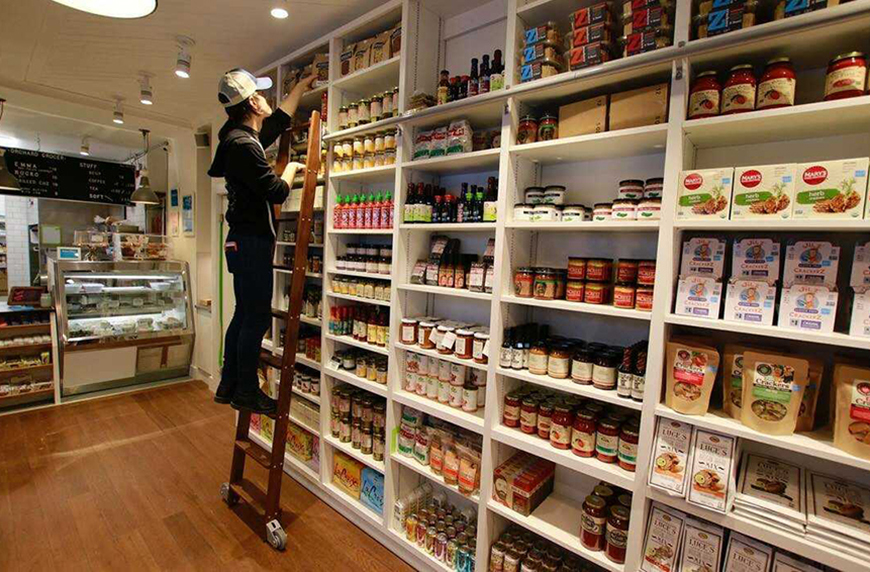 Location: 78 Orchard St. New York, NY 10002
Orchard Grocer isn't just filled with delicious vegan products. Aside from stocking your fridge, the store—which is also palm oil-free!—has a gluten-free deli with a menu that includes Caesar salads, tuna salad sandwiches, and bagels with cashew-based cream cheese.