McDonald's is launching its first-ever fully vegan menu item in 2020—and nope, it's not a burger. Shocking, I know. Starting January 2, UK locations will carry Veggie Dippers—breaded bites filled with red peppers, sundried tomato pesto, split peas, and rice. You'll even be able to order them alongside vegan-friendly French fries—something the U.S. still doesn't offer, as all fries are cooked in "natural beef flavor" and milk.
"In the last 12 months, we've seen an 80 percent uplift in customers ordering vegetarian options at McDonald's," Thomas O'Neill, an executive in food marketing for McDonald's, told Delish. "So it's time for the brand famous for the dippable McNugget to launch a dippable option for our vegetarian, vegan, and flexitarian customers."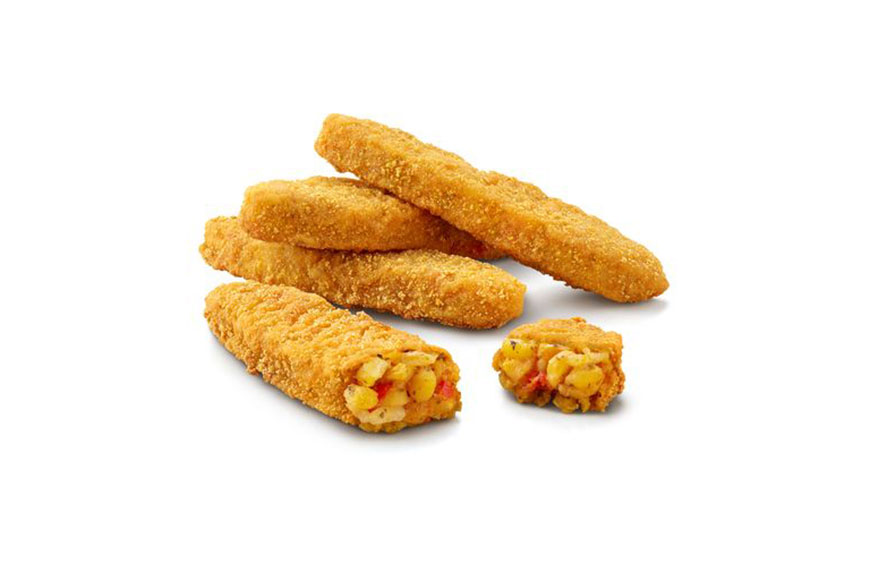 While the Veggie Dippers were offered in a wrap last year, it wasn't technically vegan due to the potential of cross-contamination. This time around, they're "prepared in a way that avoids contamination with any dairy ingredients, making the product fully vegan." Right now, there are no plans of any vegan meals hitting McDonald's menus in the US. But that's all the more reason to do some traveling, right?