Father's Day is right around the corner. Maybe you and your pops are on the same page about saving the planet or maybe you're not. Either way, you can still give him a gift he loves that also betters the environment.
Every year, around 72 million greeting cards fly off the shelves and $16 billion is spent on presents for Father's Day alone. This time around, ditch the store-bought cards for a homemade option made with recycled paper. And if you're searching for a present, make sure your money is being spent on something sustainable that won't wind up in a landfill.
These Are the Best Gift Ideas to Surprise Your Proud Papa With
1. Vegan Watches

Many brands are committed to producing recyclable, compostable, or even solar-powered watches, but vegan options are still tricky to find. Hurtig Lane's watches feature vegan leather straps made using recycled materials, including this slick-looking pick that has a matte black face and tan strap.
Buy it: Hurtig Lane Mykonos Vegan Leather All Black/Tan, $119
2. Reusable Coffee Mugs
Every busy dad needs a trusty reusable coffee mug to fill up in the morning to help him get through a long day of commuting, working, or taking care of the kids. These options are affordable, highly-rated, and will last for years to come.
3. Vegan Leather Belts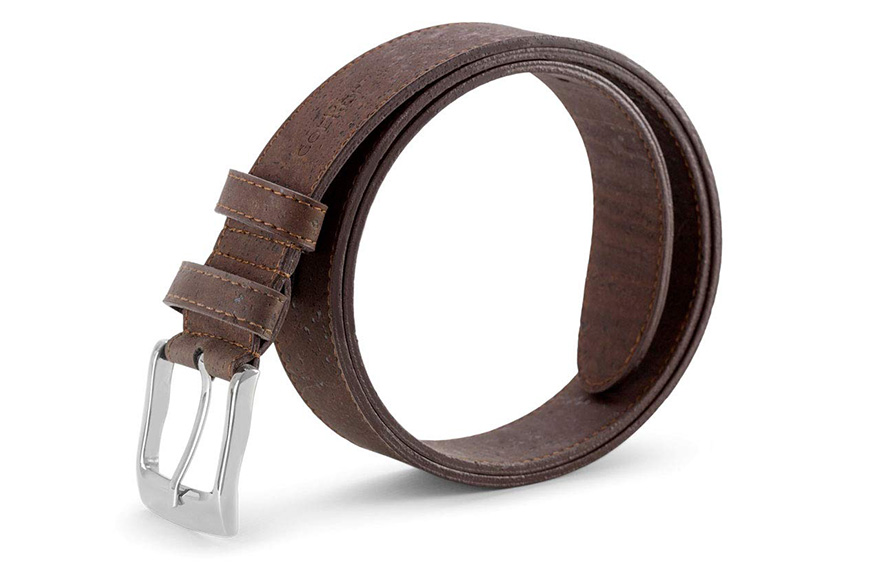 It's 2019! Make sure your dad still isn't wearing leather belts. With brands like Corkor, allTRUEist, and NOAH, finding vegan leather and suede is easier than ever.
Buy it: Corkor Vegan Belt for Men, $35
4. Compostable Phone Cases
There has never been a collection of phone cases this sustainable and cool to help protect phones from the dangers of daily life. Pela and Evutec both make eco-friendly options that will ensure your dad's prized possession always stays safe.
Buy it: Pela Case (left), $39 / Evutec Case (right), $30
5. Organic Cotton Clothing
Spruce up your dad's wardrobe with clothing made of organic cotton—an eco-conscious alternative to non-organic materials, as it's grown without the use of toxic fertilizers and pesticides. Brands like Synergy Organic Clothing, PACT Apparel, and Kuyichi Pure Goods always ensure sustainable clothing materials and only use organic cotton.