By now, you've probably gotten wind of how amazingly realistic the completely plant-based Beyond Burger is. So realistic, in fact, that I've actually heard the adjectives "scary" and "crazy" used to describe it. Even carnivores have been forgoing traditional meat patties and instead opting for this protein-packed vegan option.
It's clear the accuracy of this meat dupe is next-level, but another upside to this product is that it can be used to make so much more than just burgers. And here's how far beyond you can take it.
1. Pasta Dishes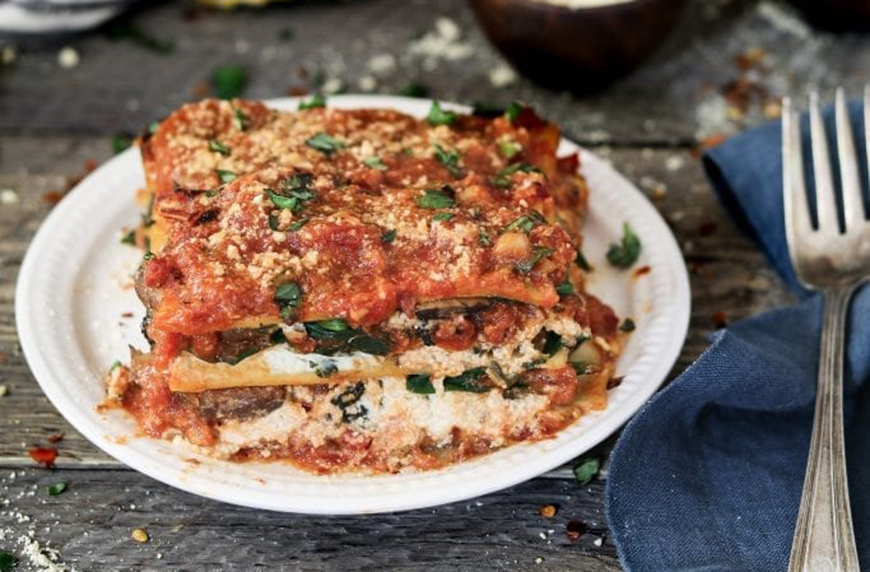 Pasta is the one of the quickest and easiest ways to satisfy any comfort food cravings, and with 20 grams of protein, the Beyond Burger is the perfect way to add that important nutrient to any saucy dish. First off, vegan meatballs have never been simpler to make: just grind up the "beef," add Italian seasoning, breadcrumbs if you wish, and boom—you have a Lady and the Tramp-worthy meal. Another Italian favorite that can be reimagined: lasagna. Just crumble up the burger and add it in between layers of pasta sheets, tomato sauce, and vegan ricotta. Mamma freakin' Mia, am I right?
Recipe to Try: Vegan Spinach Mushroom Lasagna
2. Family Favorites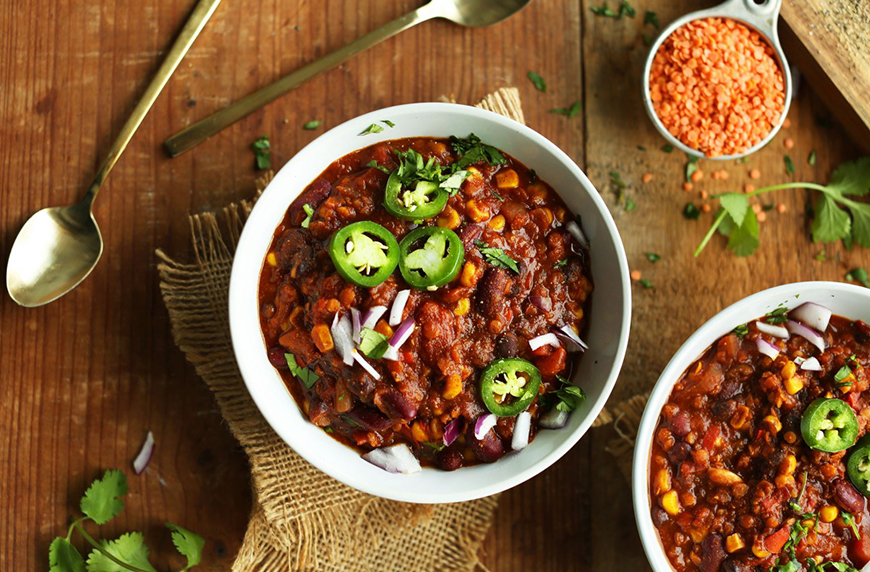 It's clear that Americans (unfortunately) love their meat. However, with the Beyond Burger, tons of dinnertime classics can be easily recreated. Vegan chili is already amazing, but adding some "meat" crumbles into it will really amp up its heartiness. Sloppy Joes might seem a bit reminiscent of school cafeterias, but there's no denying that they're delicious: just mix some BBQ sauce into your crumbled burger, add a bun, and you're good to go. You can also use it for traditional meals like meatloaf and shepherd's pie.
Recipe to Try: 1-Pot Red Lentil Chili
3. Taco Everything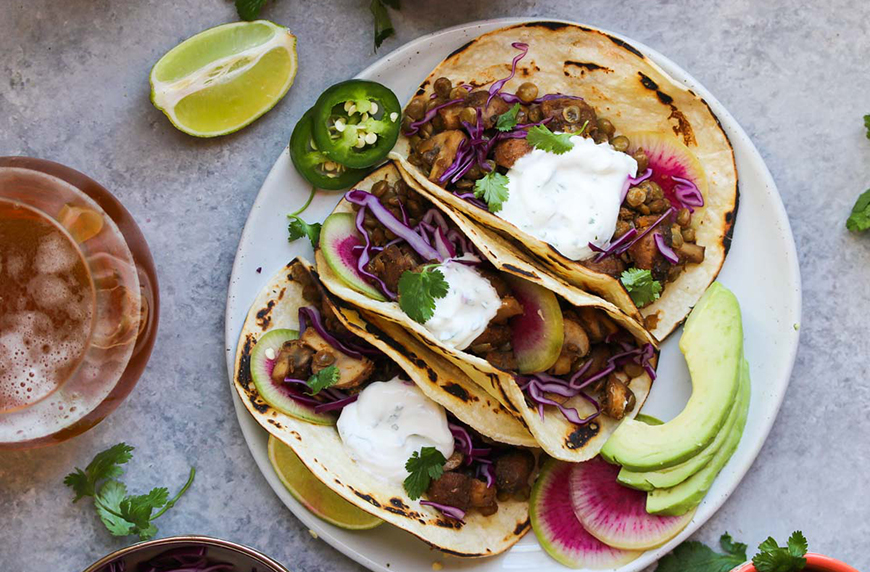 Any taco seasoning + a Beyond Burger = the perfect addition to any Mexican dish. Crumble up the seasoned "beef" and toss it into tacos or enchiladas, sandwich it in between a crunchy lettuce wrap, or throw it in a taco salad for added texture and protein. Or, how about adding it into beefy breakfast tacos with a tofu scramble base topped with spicy salsa and cool avocado? Yep, I'm drooling too.
Recipe to Try: 30-Minute Lentil and Mushroom Tacos