Anyone who hasn't already jumped on the jackfruit bandwagon is seriously missing out. The giant fruit native to Southeast Asia is not only a great source of protein, potassium, calcium, and iron, but it's also one of the most versatile plants around.
One meal, you can enjoy jackfruit as vegan pulled pork, and the next it makes for a delicious—and incredibly filling!—ingredient in your chili. If you're trying to decide what to make first, here are 15 drool-worthy options to get you started.
1. 'Crab' Rangoon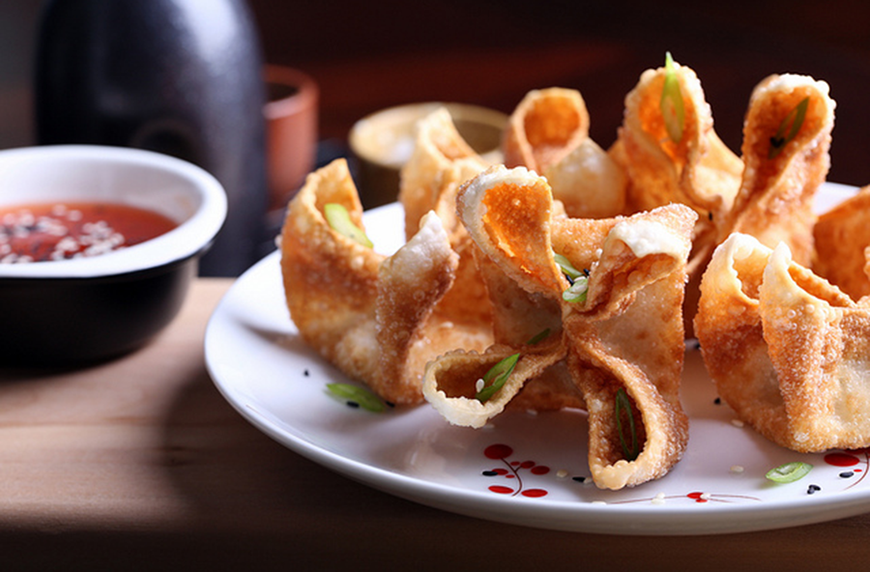 Being vegan doesn't mean you have to miss out on crab rangoon. This jackfruit version will make you forget all about the original.
Recipe to Try: Vegan Crab Rangoon
2. Summer Rolls
If your summer rolls are in need of a little more flavor, jackfruit is an easy way to give them an upgrade.
Recipe to Try: Peanut Sauce Jackfruit Summer Rolls
3. Loaded Sweet Potato Fries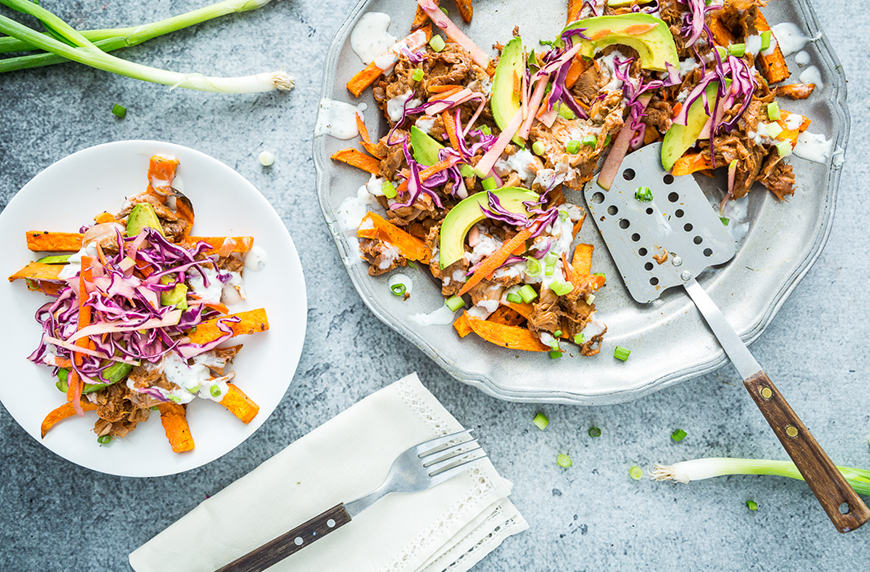 Oh hello, perfect appetizer. As if you weren't already obsessed with sweet potato fries, just wait until you top a plateful with BBQ jackfruit.
Recipe to Try: Loaded Sweet Potato Fries With BBQ Jackfruit
4. Pulled Pork Sandwich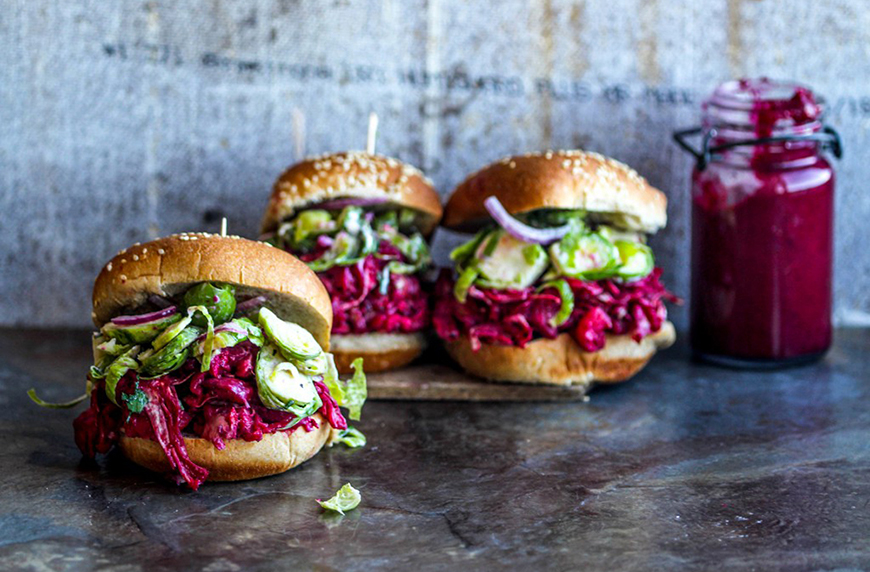 Even pork lovers will be fooled by this shredded jackfruit sandwich.
Recipe to Try: Shredded Jackfruit Sandwiches With Bourbon Beet BBQ Sauce
5. Fried "Chicken"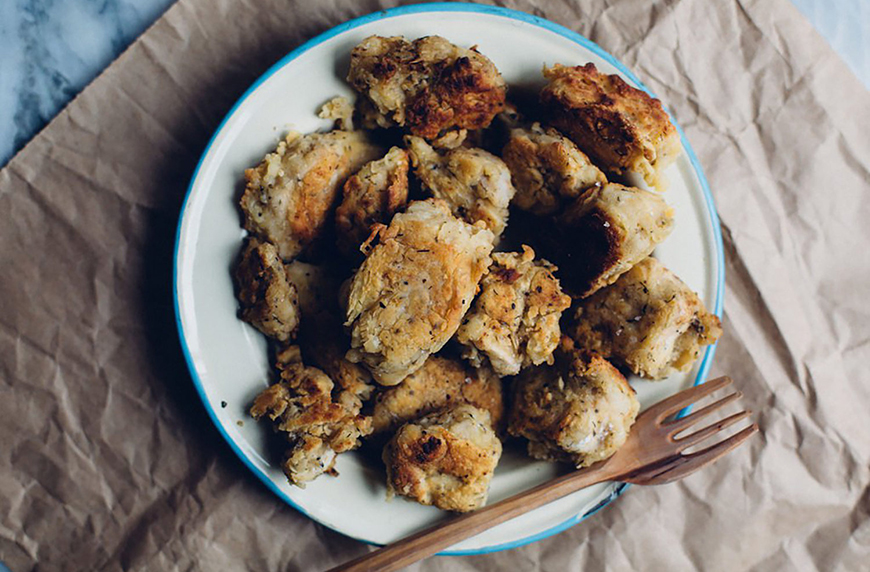 This easy recipe will let you get your fried chicken fix, minus the chickens.
Recipe to Try: Jackfruit Fried Chick'n
6. BBQ Ribs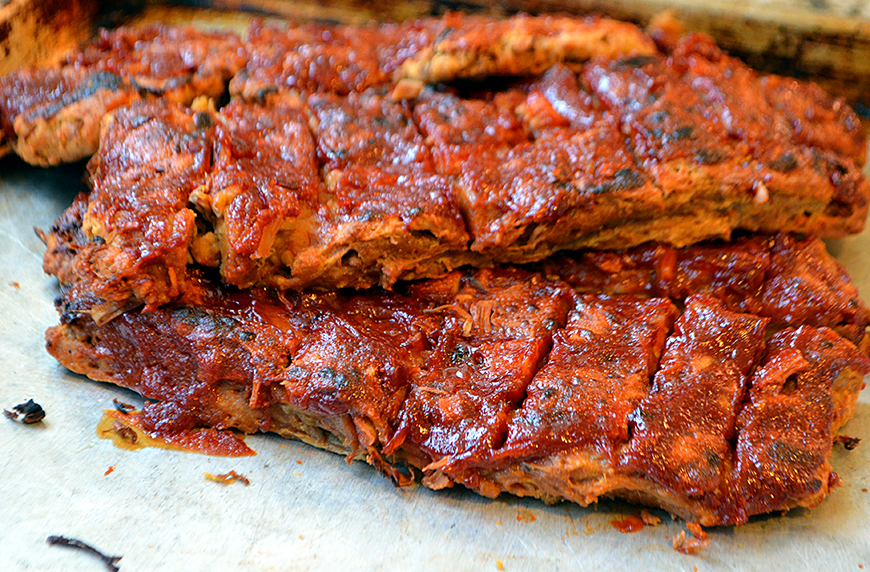 These vegan jackfruit BBQ ribs are loaded with flavor.
Recipe to Try: BBQ Jackfruit Ribs
7. Jackfruit Tacos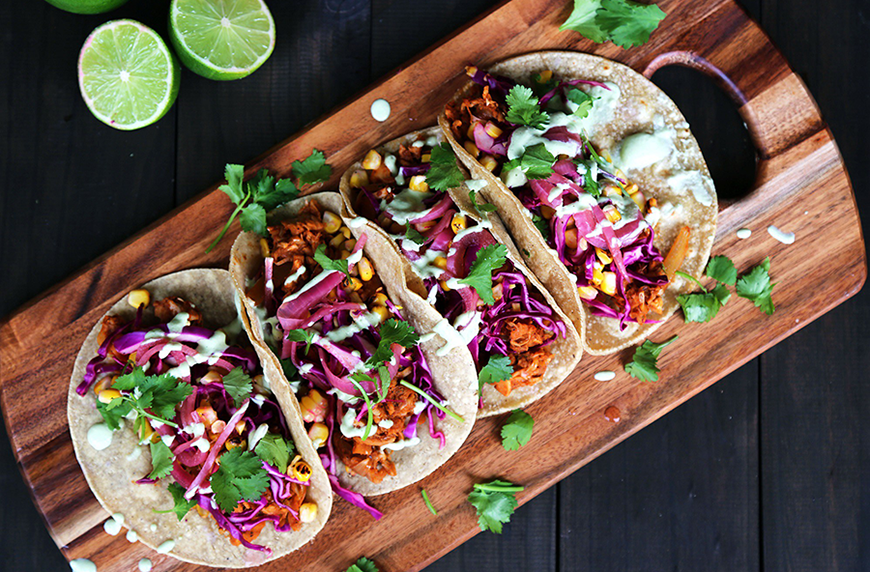 These tacos are topped with shredded jackfruit and a delicious lime crème made from cashews.
Recipe to Try: Jackfruit Tacos With Charred Corn, Cabbage, and Lime Crème
8. Spring Rolls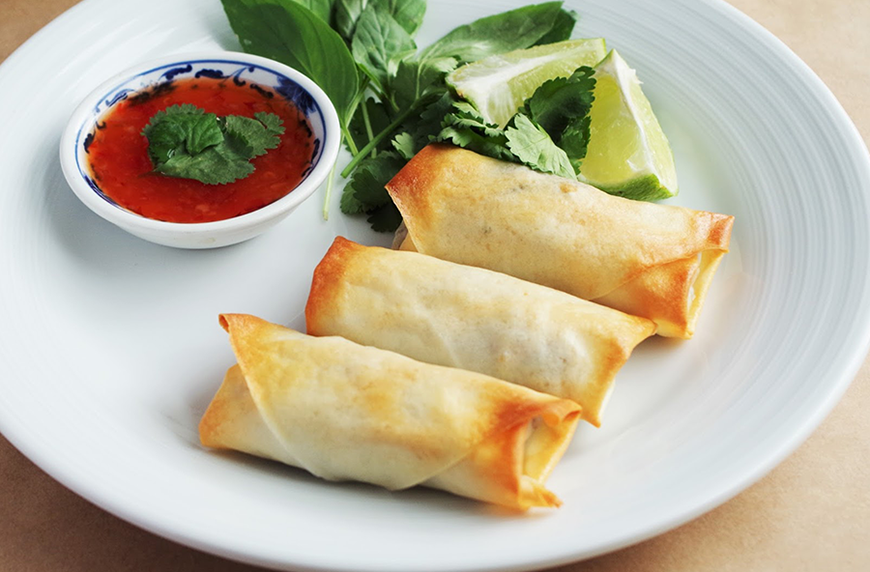 Craving some spring rolls? This baked version is stuffed with jackfruit and mushrooms.
Recipe to Try: Baked Jackfruit and Mushroom Spring Rolls
9. Jackfruit Nachos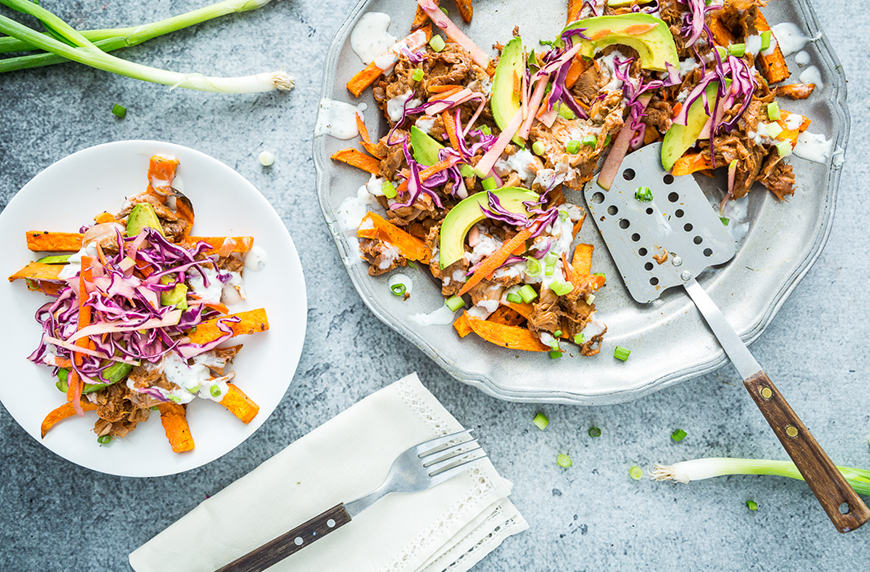 These nachos are topped with a cashew-based cheese, black bean and corn salsa, and—of course—some juicy jackfruit.
Recipe to Try: Jackfruit Nacho Supreme
10. Jackfruit Pizza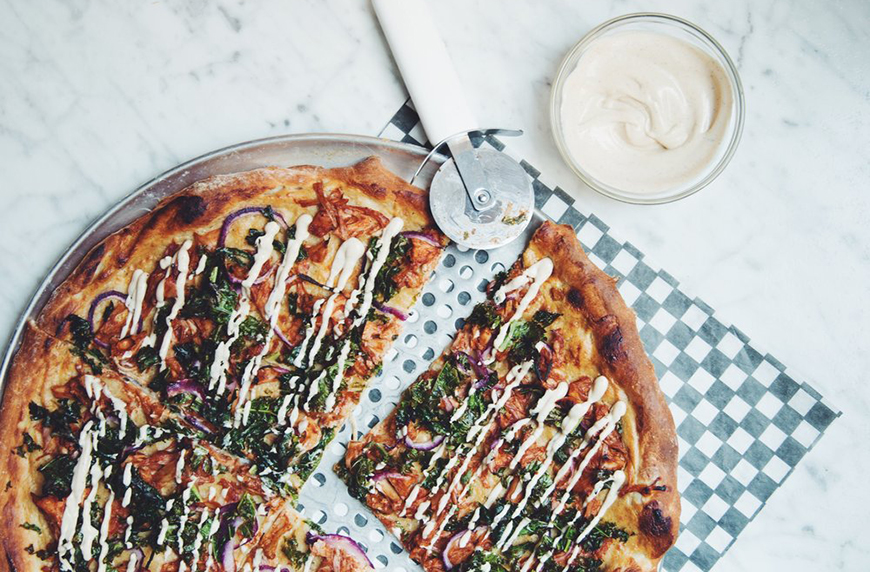 The combo of BBQ jackfruit and the creamy cashew-based roasted garlic sauce on this pizza will make you drool.
Recipe to Try: BBQ Jackfruit Pizza with Creamy Roasted Garlic Sauce
11. Jackfruit Chili
Full of flavor, this fiber-packed chili is completely cruelty-free…and completely delicious.
Recipe to Try: Jackfruit Chili with Fajita Veggies
12. Buffalo Jackfruit Salad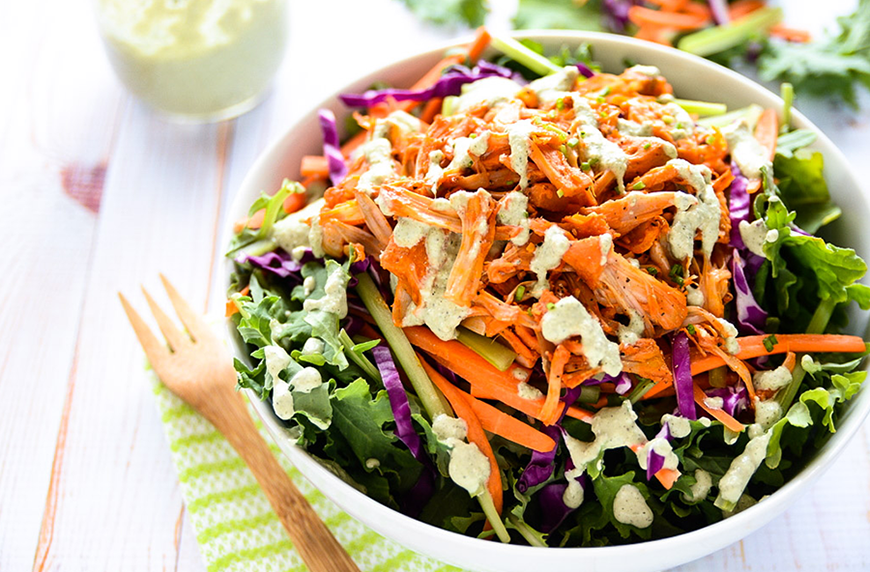 This buffalo chicken-flavored jackfruit only takes about an hour to make, and you can use it as a salad topper all week long.
Recipe to Try: Vegan Buffalo Chicken Salad
13. Jackfruit Pot Pie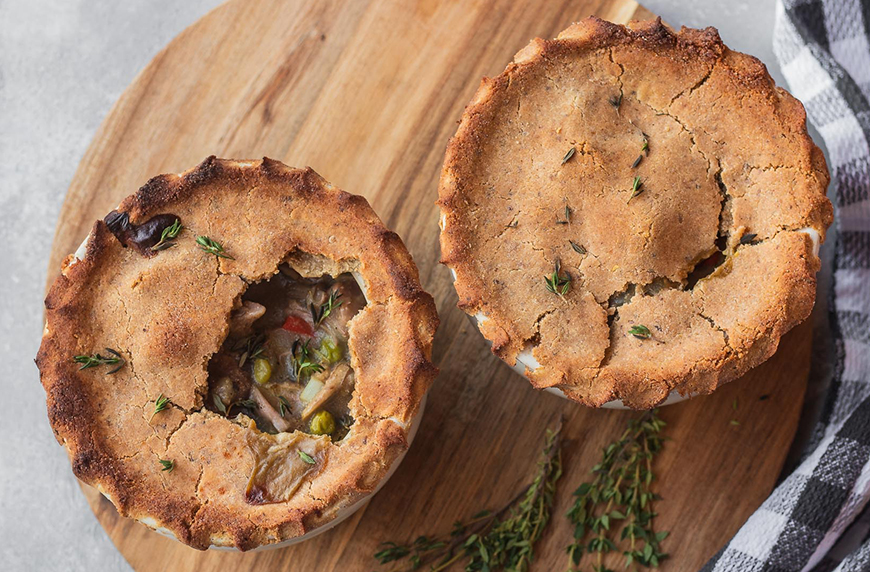 This isn't your average pot pie. Using jackfruit and a handful of veggies, the creamy dish is just like the one your grandma makes. (But better.)
Recipe to Try: Pot Pie with Jackfruit
14. Jackfruit Dip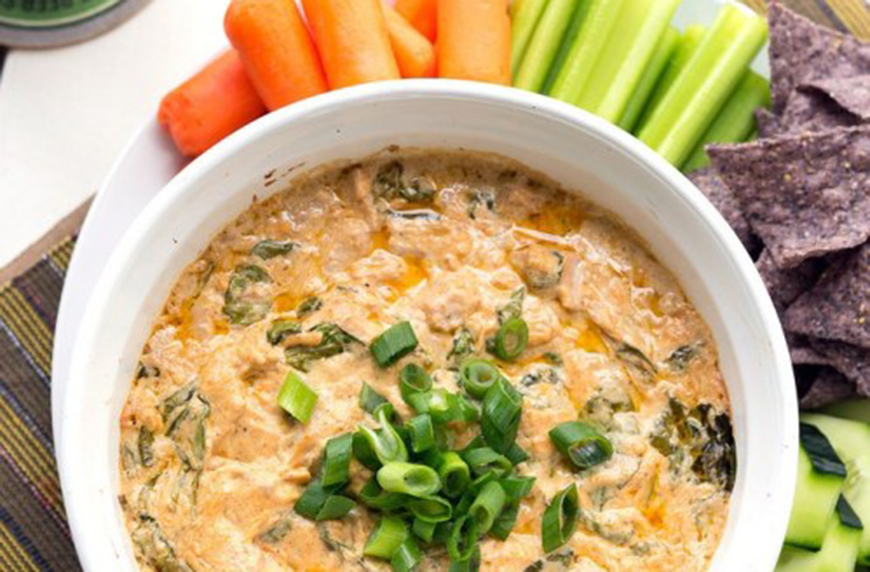 Your tortilla chips will basically fall in love with the vegan cheese and buffalo jackfruit combo in this dip.
Recipe to Try: Buffalo Jackfruit Spinach Dip
15. Baked Potatoes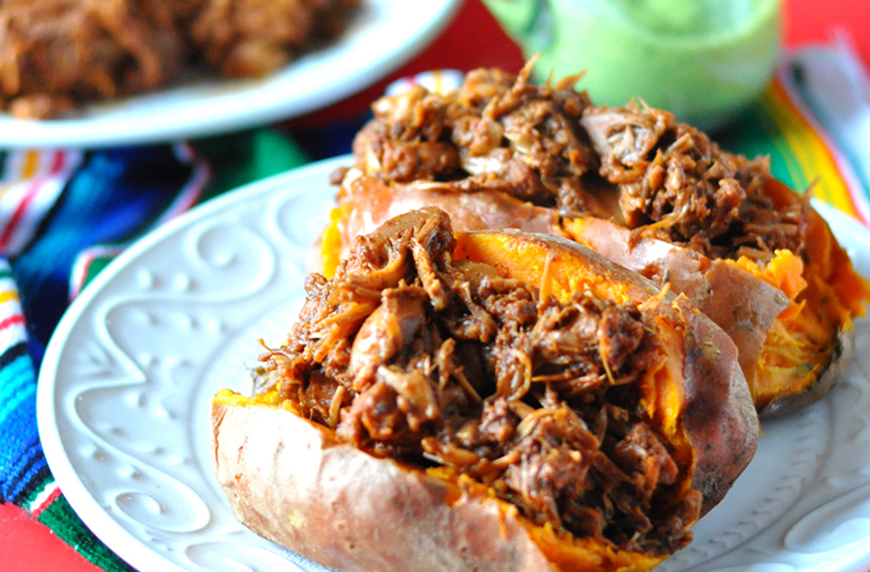 Jackfruit and baked potatoes make the perfect pair, and this recipe is proof.
Recipe to Try: Slow Cooker BBQ Jackfruit Stuffed Sweet Potatoes