Anyone who follows Shay Mitchell on Instagram knows she has a pretty healthy lifestyle, even though she's constantly on the go. She works out on the daily, eats a wholesome diet, and is all about #selfcare. And one of her quickie dinner staples just so happens to be vegan.
If you're into soup, Mitchell is also a fan of your comfort food of choice. The actress shared a (non-sponsored!) snap of her meal on Instagram Stories: A pre-made soup from Urban Remedy thats chock-full of body-boosting ingredients.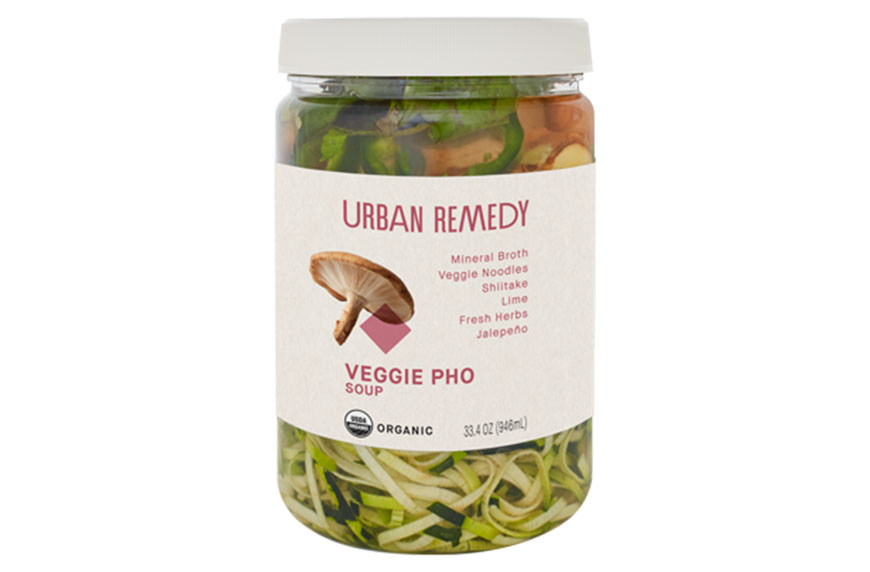 Inspired by the classic Vietnamese staple, the company's Veggie Pho Soup is made with a mineral-rich broth, zucchini noodles, veggies like shiitake mushrooms and radishes, and spices like jalapeño and ginger. Better yet? It's also gluten-free, anti-inflammatory, helps with digestion, promotes a healthy immune system, and is low-glycemic.
Right now the company sells its products at Whole Foods and other grocery stores in California, but they also offer deliver nationwide. If you'd rather try making the healthy soup yourself, just use a veggie broth base and add in the same plant-based ingredients. It might not taste exactly like Mitchell's, but it'll be close.
Updated from August 31, 2017 on July 25, 2019.