As a true pasta fiend, my diet is basically 99% noodles. Whether it's spaghetti, Alfredo, mac and cheese, lo mein…I love it all. So when I was scanning the shelves of my local grocery store and spotted a line of options that are low-calorie, high-fiber, and not anything like the gelatinous "miracle" shirataki noodles I've tried in the past, I became super curious.
I stocked my cart with the four different varieties for #research—including spaghetti, penne, rotini, and elbows—not expecting much. But once I made them at home, I was a little shocked. I've tried pretty much every alt-pasta imaginable—black bean, lentils, chickpeas, quinoa, brown rice…you name it. They're good, but they definitely don't taste like the white pasta we all know and love. This stuff, on the other hand, tastes exactly like it…except it's half the calories and carbs. Even my fiancé and sister were mind-blown when I had them try it.
It seems like magic. Or way too good to be true. There's a secret behind the madness, though: The pasta—which is from the brand Fiber Gourmet—is made low-calorie by adding in more fiber. While one serving of standard pasta has 2 grams, this stuff has 19 grams. And because fiber contains 0 calories, increasing it only lowers the overall calorie count. Instead of 210 calories in a standard serving, you get the same great taste for 130 calories. Extra bonus: All that fiber fills you up like crazy.
Now calories aren't everything: As long as you're eating an overall healthy and wholesome diet filled with plants, it's not something you need to worry about. But if you're looking for lighter option of a high-calorie favorite that still tastes like the real deal, this is your best bet.
Want to try the pasta out for yourself? You can order it right on Amazon.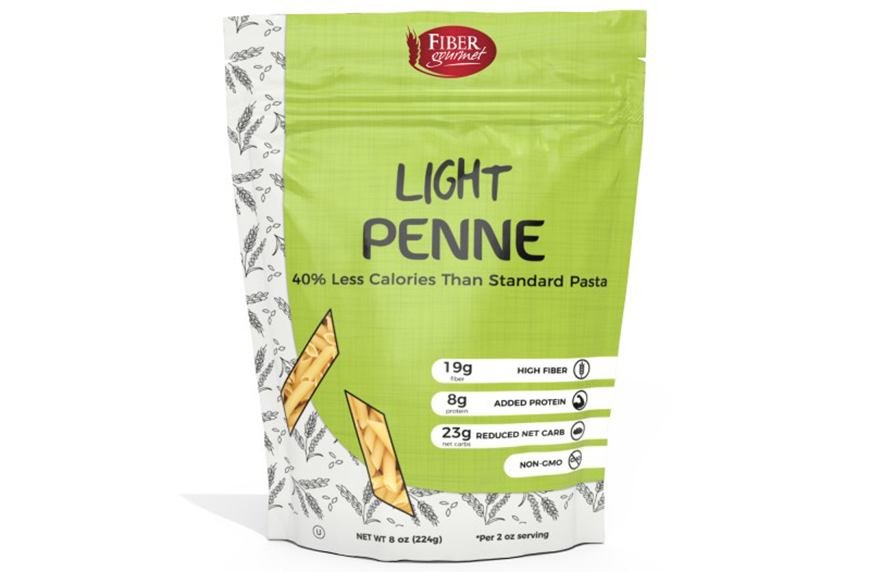 1. Penne Pasta
Nutrition stats per serving (4 per container): 130 calories, 1 gram fat, 80 mg sodium, 19 grams fiber, 0 grams sugar, 8 grams protein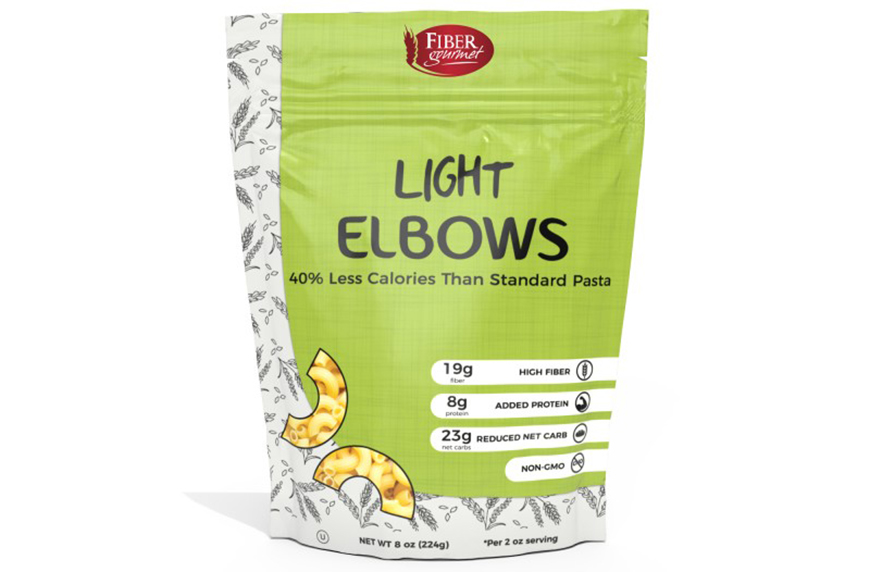 2. Elbows Pasta
Nutrition stats per serving (4 per container): 130 calories, 1 gram fat, 80 mg sodium, 19 grams fiber, 0 grams sugar, 8 grams protein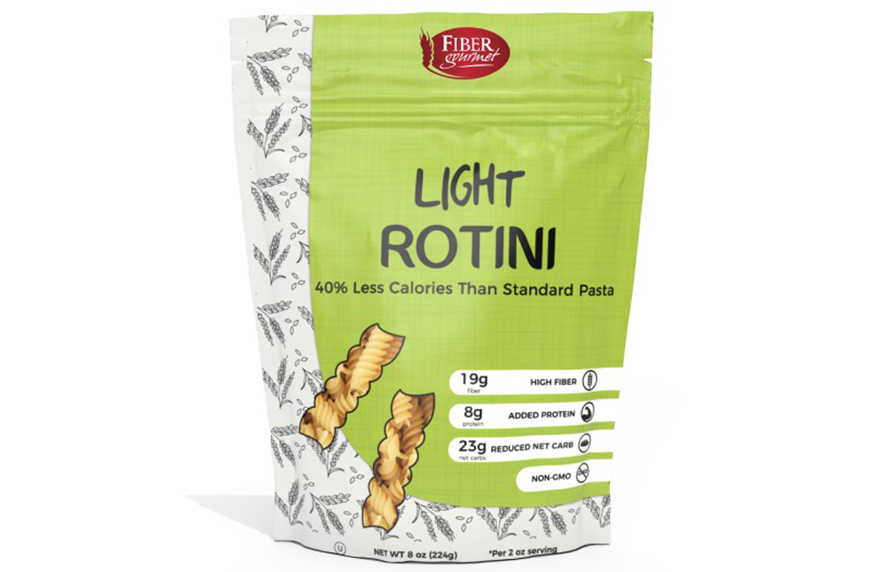 3. Rotini Pasta
Nutrition stats per serving (4 per container): 130 calories, 1 gram fat, 80mg sodium, 19 grams fiber, 0 grams sugar, 8 grams protein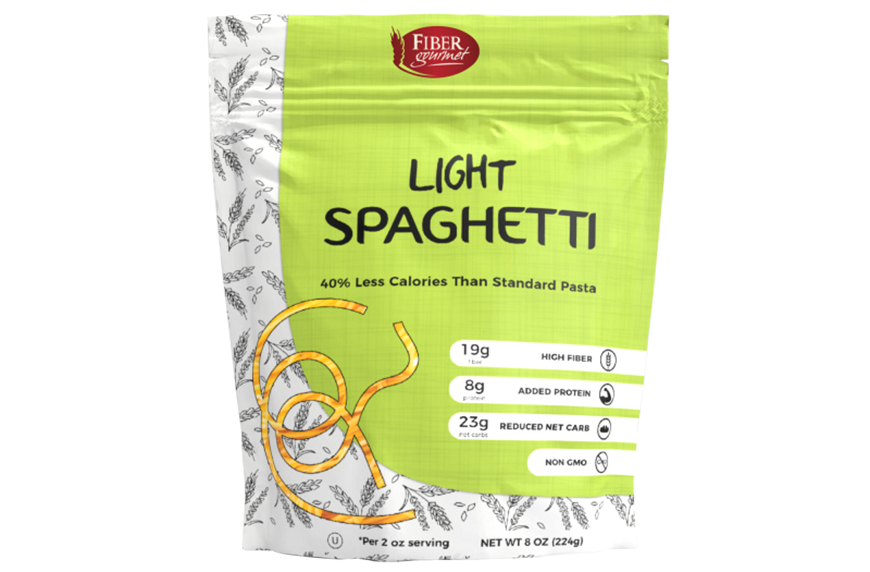 4. Spaghetti Pasta
Nutrition stats per serving (4 per container): 130 calories, 1 gram fat, 80mg sodium, 19 grams fiber, 0 grams sugar, 8 grams protein