With Cinco de Mayo this weekend, there's no better time than now to up the health of some of your favorite Mexican dishes. And one that could definitely use a makeover? Your beloved bowl of guacamole.
Guac is already loaded with healthy fat from those oh-so-creamy avocados, but why stick with the traditional recipes when you can pack in even more flavor, vitamins, and minerals with the help of some other healthy ingredients? These creative options are a great place to start.
1. Pumpkin Seeds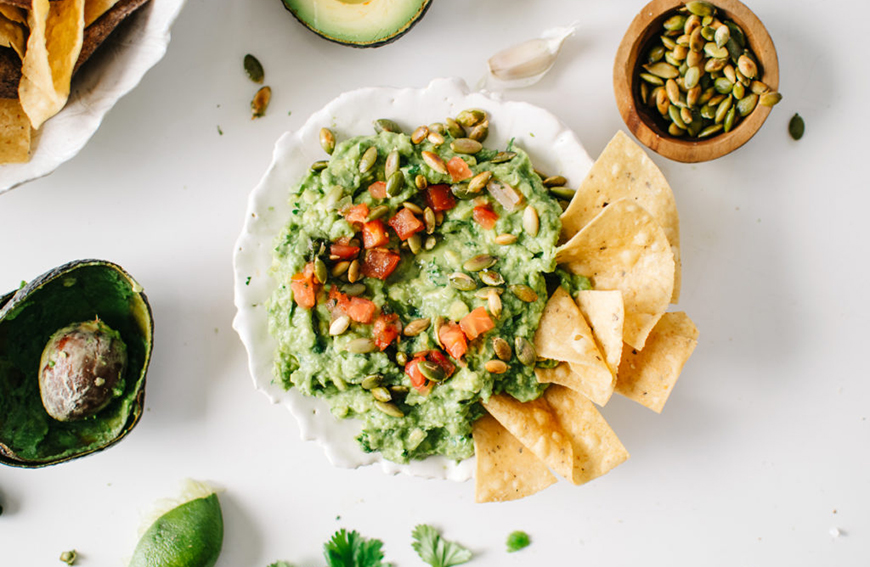 If you want to add a little texture to your guac, do so with pumpkin seeds—aka pepitas. They're a great source of magnesium, zinc, iron, and protein.
Try It: Toasted Pepita Guacamole
2. Pomegranate Seeds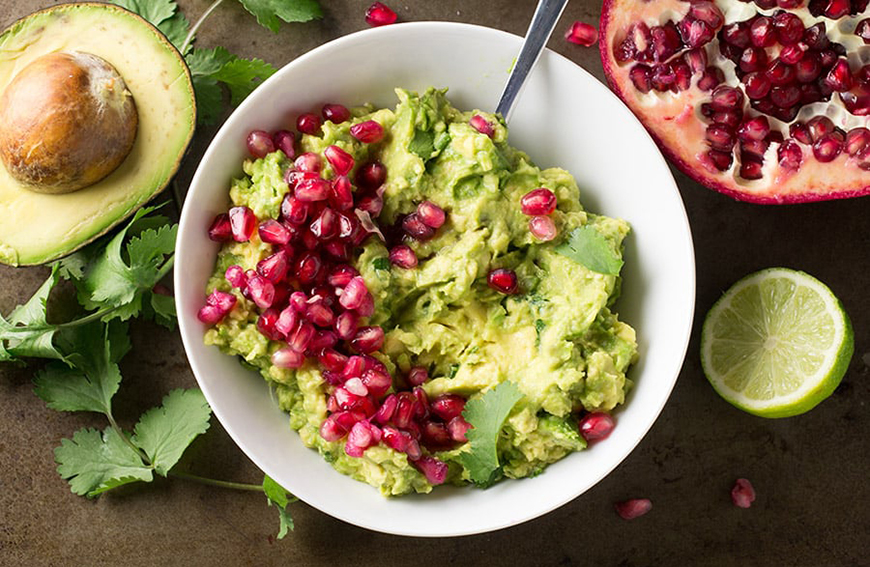 Throwing some pomegranate seeds into your guacamole adds a bit of a surprise factor: With every bite comes a burst of sweetness. Not to mention plenty of antioxidants.
Try It: Guacamole With Pomegranate Seeds
3. Jicama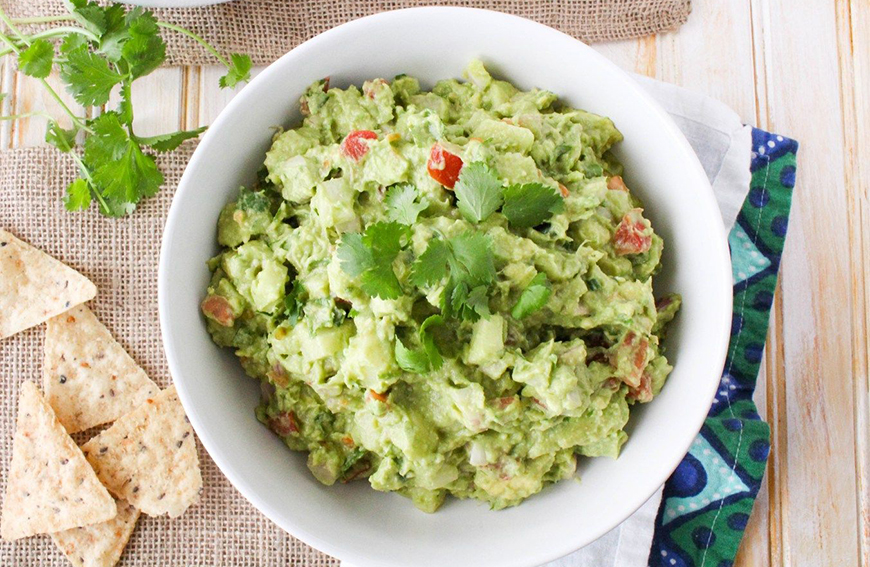 Craving a little crunch? Add some raw jicama into your next batch of guac. The root veggie is also high in fiber and water, helping you stay full and satisfied after snacking.
Try It: Habanero Jicama Guacamole
4. Grapefruit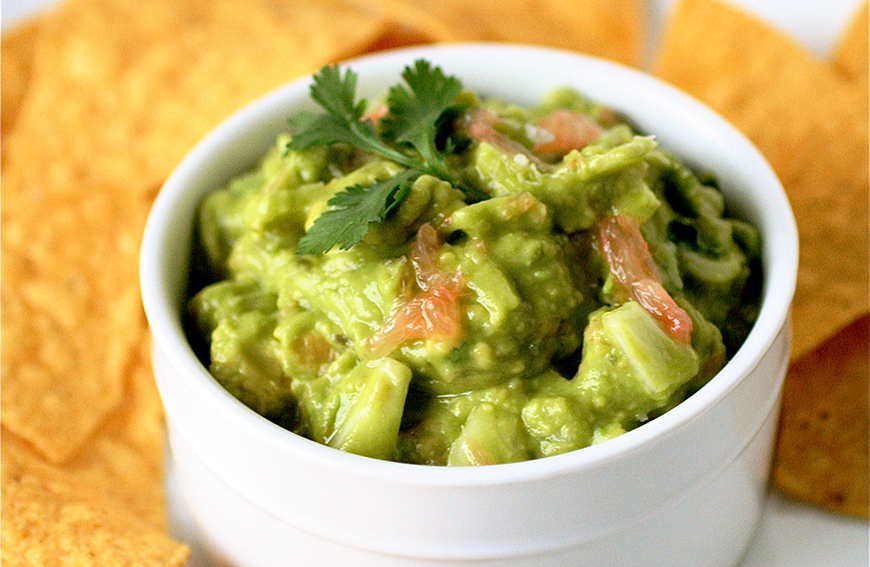 Creamy avocado paired with tangy grapefruit tastes better than you think. Extra bonus: The fruit contains a high amount of immune-boosting vitamin C.
Try It: Grapefruit and Avocado Guacamole
5. Sweet Corn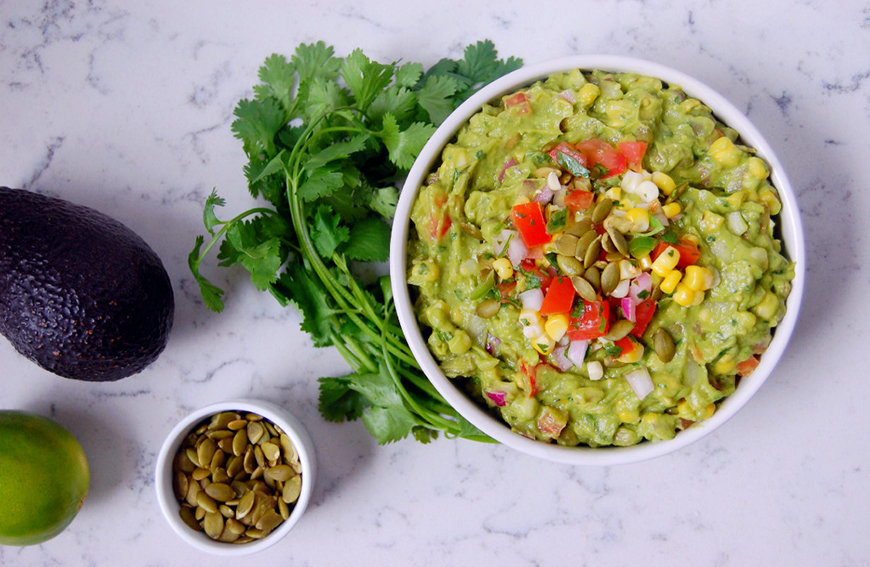 This recipe gets some added fiber from the addition of sweet corn. To up the flavor even more, put the corn on the grill for a while before slicing it off the cob.
Try It: Chunky Sweet Corn Guacamole
6. Pineapple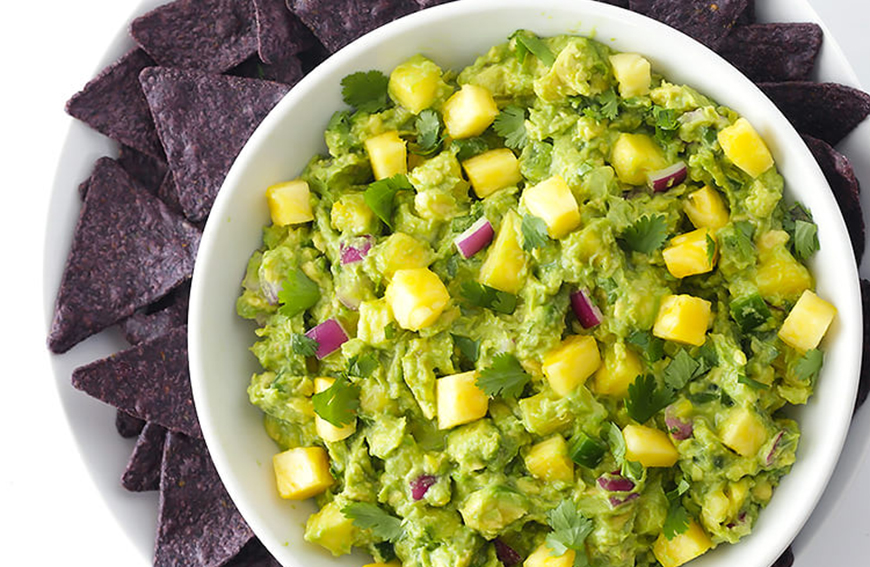 Craving something tropical? Look no further than pineapple, which adds just the right amount of sweetness into this guac.
Try It: Pineapple Guacamole
7. Kale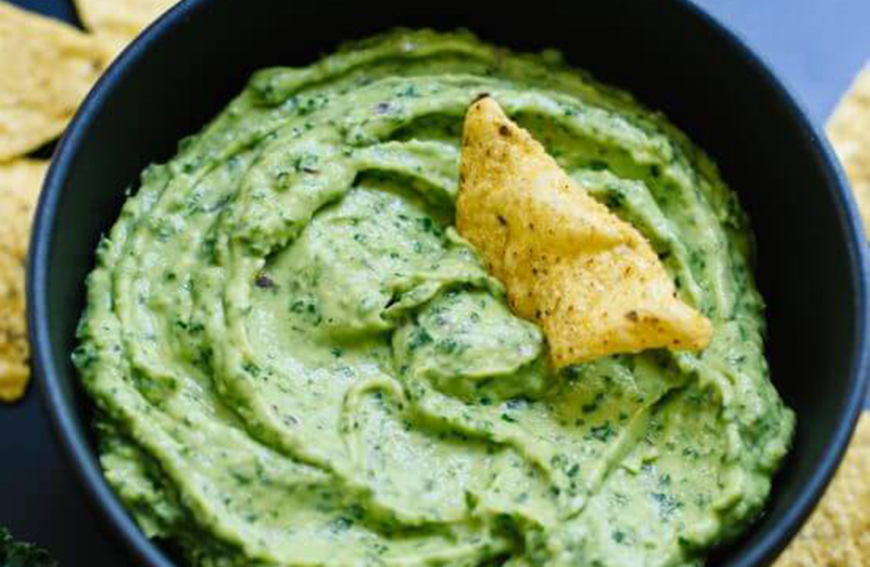 One of the easiest ways to get your leafy greens is to add them into your guacamole. This recipe blends in kale for a dose of fiber, folate, and vitamins A, C, and K.
Try It: Kale Guacamole
8. Strawberries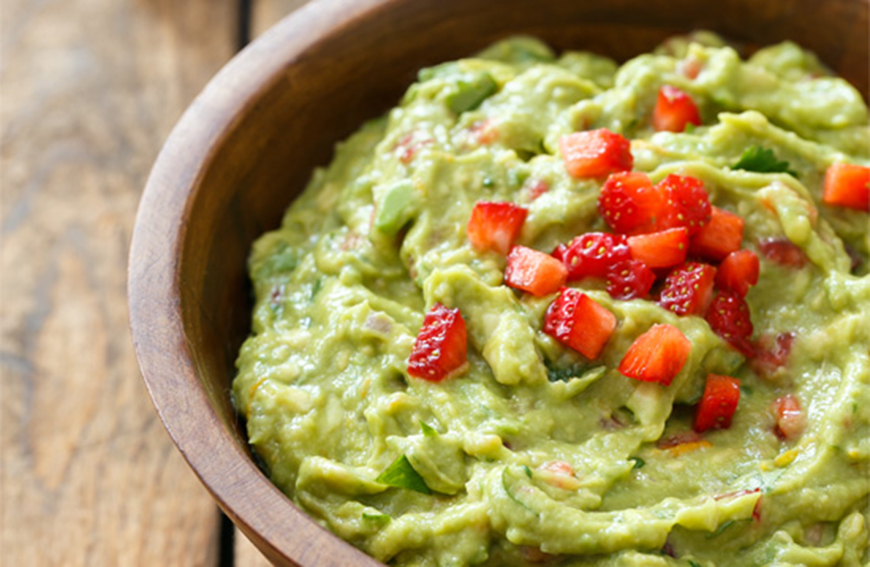 For another fun and fruity spin on guac, add in some chopped strawberries, which are filled with vitamins, fiber, and antioxidants.
Try It: Strawberry Guacamole
9. Goji Berries and Mango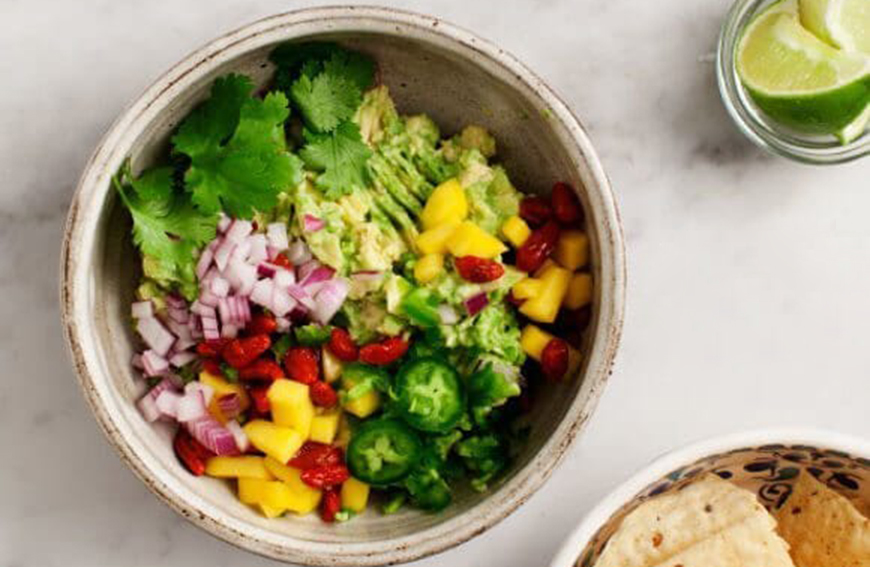 You get a two-for-one deal with this flavorful guacamole thanks to the addition of both goji berries and mango. If you have a sweet tooth, there's no better mix.
Try It: Goji & Mango Guacamole