Who doesn't love pizza? Between the carb-loaded crust, savory marinara sauce, and all the flavorful toppings, there's really no better combo. But instead of piling on a bagful of vegan cheese, there's a quickie hack that makes the meal so much healthier.
Holistic nutritionist Kelly LeVeque of Be Well By Kelly—whose celebrity clients include Jessica Alba and Jennifer Garner—recently shared one of her go-to tricks on Instagram that might just make pizza your healthiest meal of the week. And it all started during a cruise she took in high school with her friends and family.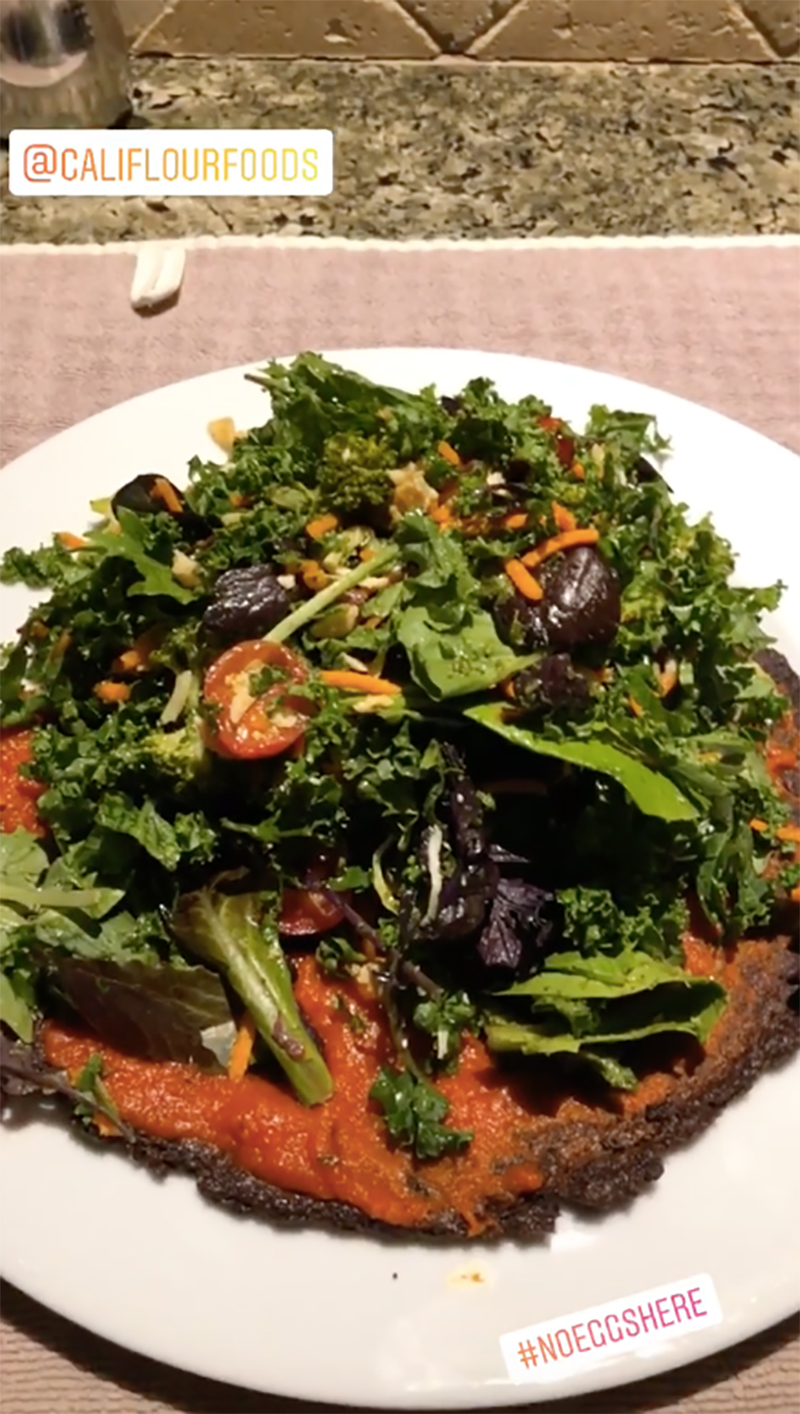 On the cruise, one of her and her friends' favorite dishes was the pizza. Instead of just eating it as-is, they came up with a way to make it more nutritious so they could stay healthy during the trip: adding salad on top. "Now it's sort of become a thing in our house where we sometimes get pizza—or make pizza—and put salad on top, sort of like an Italian burrito," she said on her Instagram Story.
Making LeVeque's go-to combo at home is simple. Get a pre-made crust—she used Cali'flour Foods' plant-based Italian version—and spread on some marinara sauce. Then once everything is cooked to your liking, remove it from the oven and pile on a salad mix made up of leafy greens, tomatoes, carrots, and whatever else you enjoy. You'll feel perfectly full and fueled for the rest of the night.