Grilling season means late-night barbecues with the neighbors and great conversation over delicious dinners. And with so many vegan BBQ goodies available—Beyond Meat burgers, included!—the options are endless. However, that grilled, smoky taste pairs perfectly with so much more than just mock meats.
These seven delicious recipes prove grilling up a batch of veggie burgers isn't the only way to impress your friends (and your taste buds) this summer.
Fire Up the Grill and Make One—or All!—of These Recipes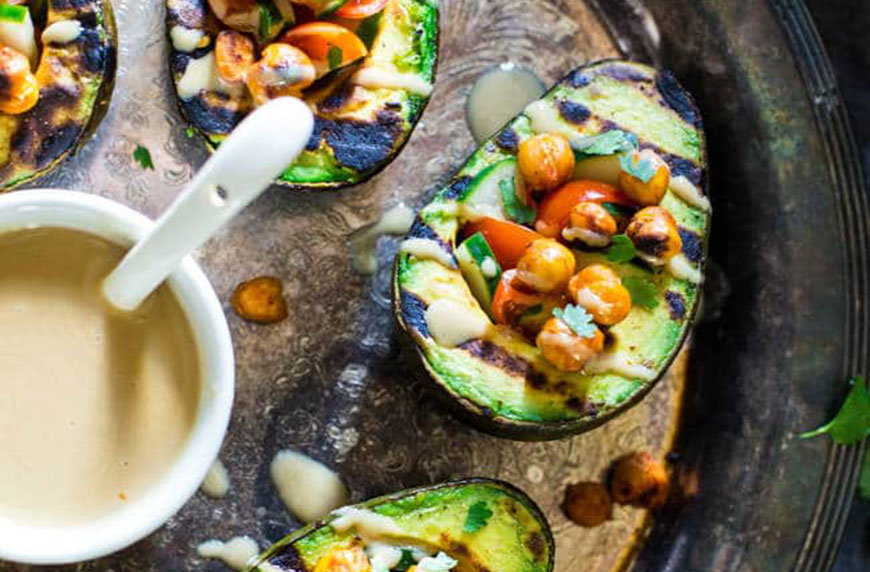 Step aside, avocado toast. These grilled, stuffed-to-perfection avocados will have you thinking about the fruit in a totally new way.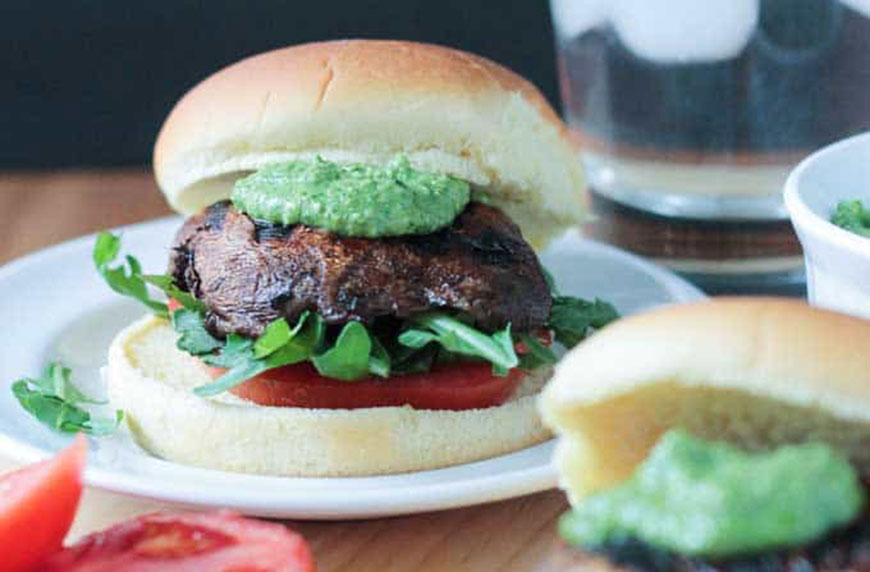 All you need for this veggie burger is a mushroom. The portobello patty is nestled between two fluffy buns and loaded with tomato, microgreens, and pesto.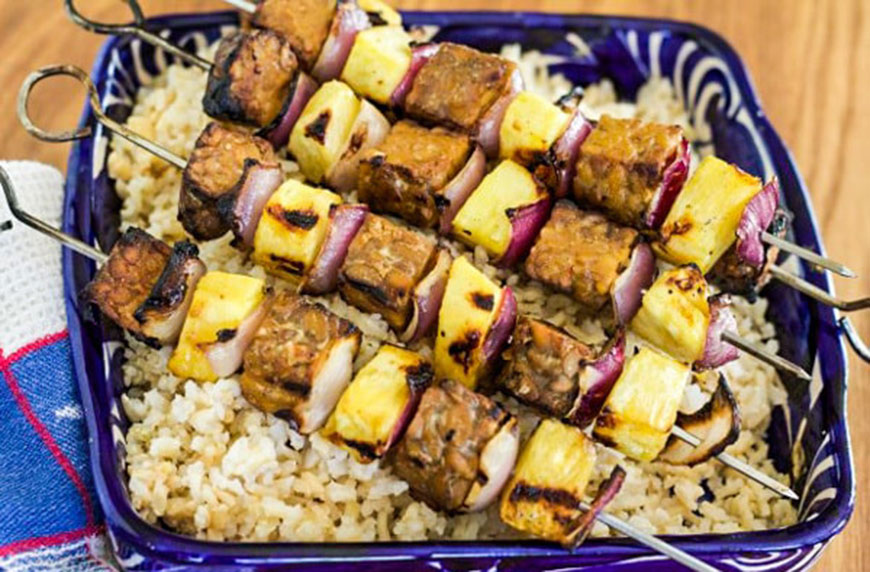 Pineapple, peanuts, and protein—oh my. These flavorful kebabs are sure to wow your guests.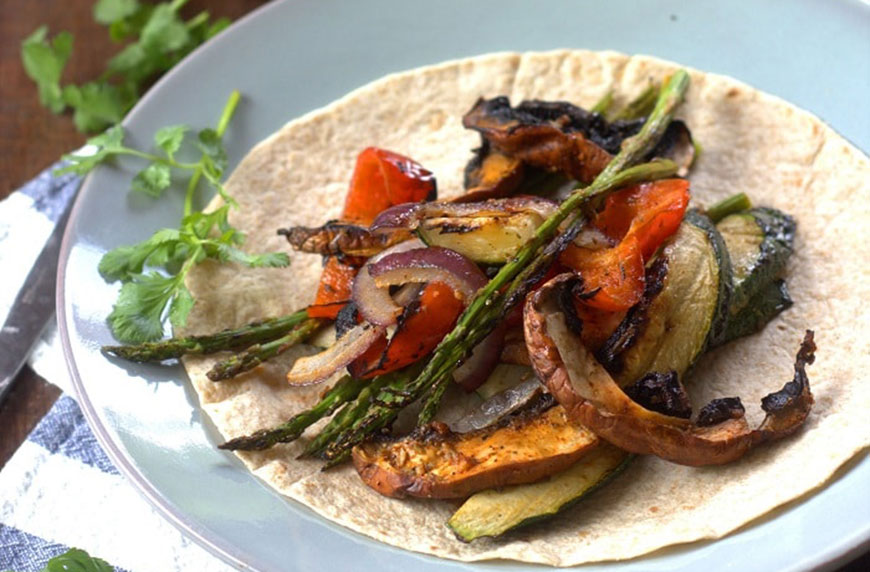 Veggie fajitas never go out of style. Dress them up with this creamy jalapeño sauce.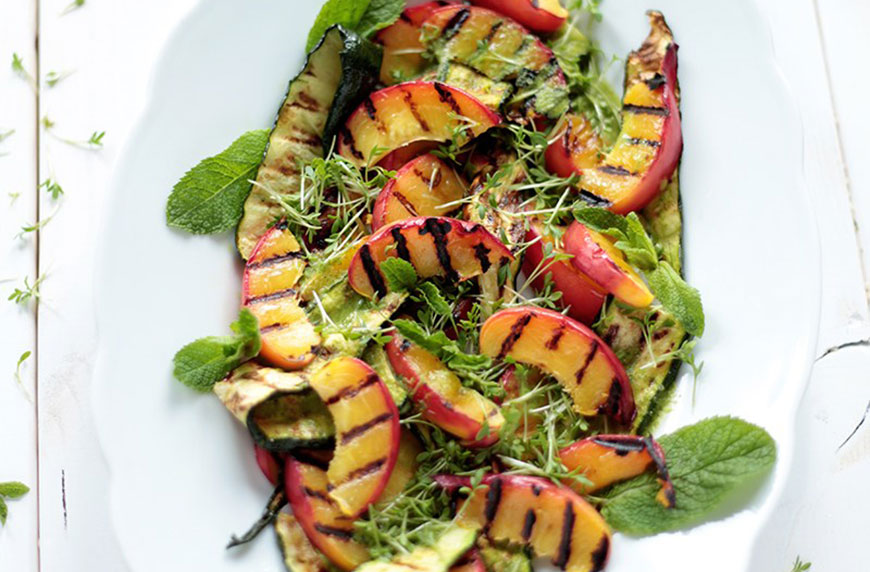 Who knew grilled nectarines were so tasty? The sweet and smoky goodness of this dish tastes even better than it looks.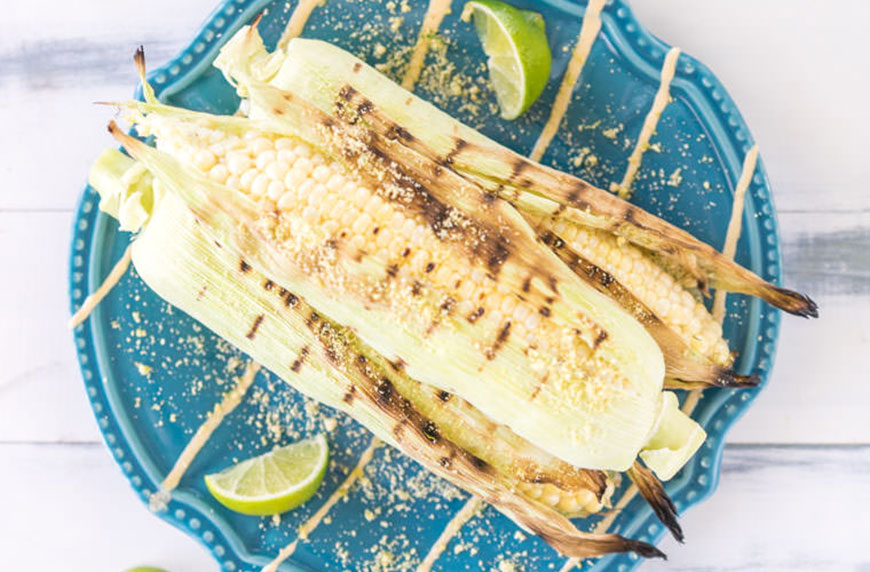 This gourmet recipe will change the way you think about corn on the cob.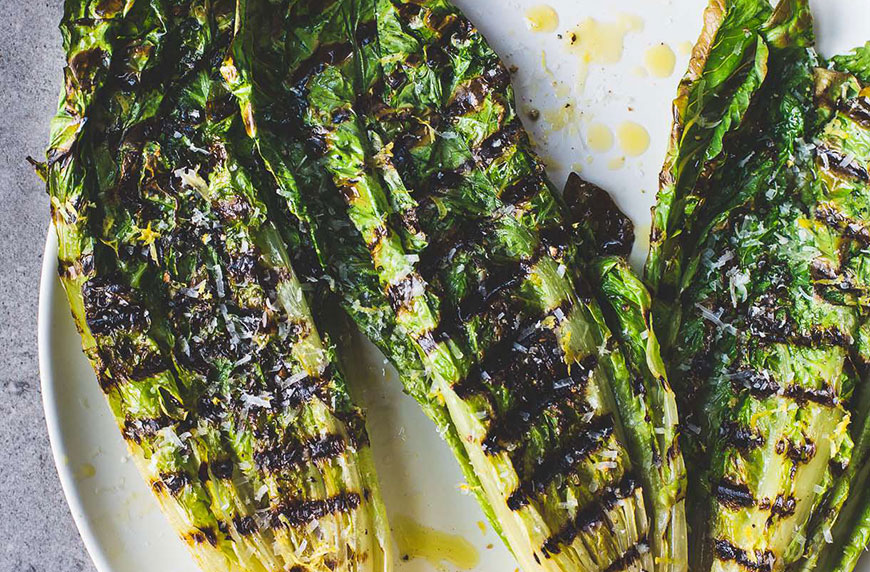 Yep, you can even grill your greens. And spoiler: They taste even better that way. To make this recipe dairy-free, swap in some vegan parm.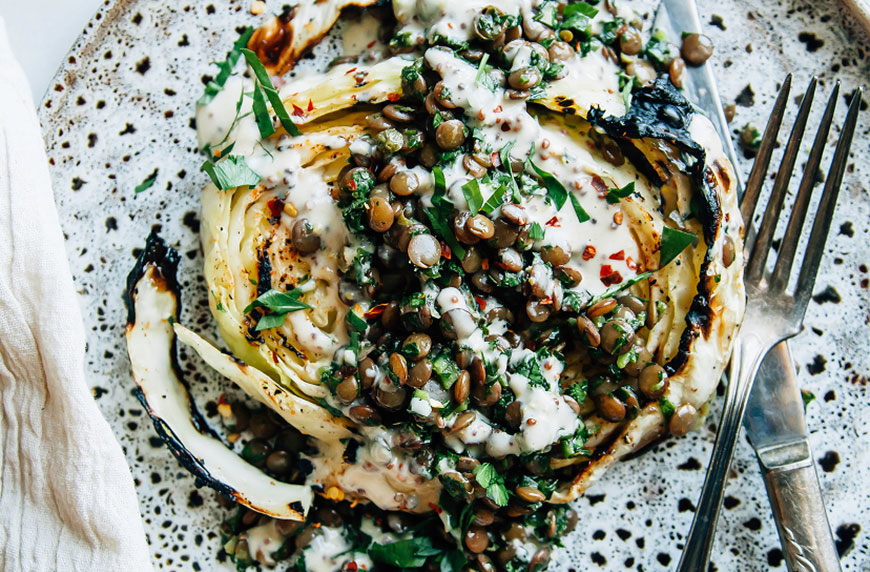 Long gone are the days you need meat to enjoy steak. Now you can simply grill up a cabbage instead.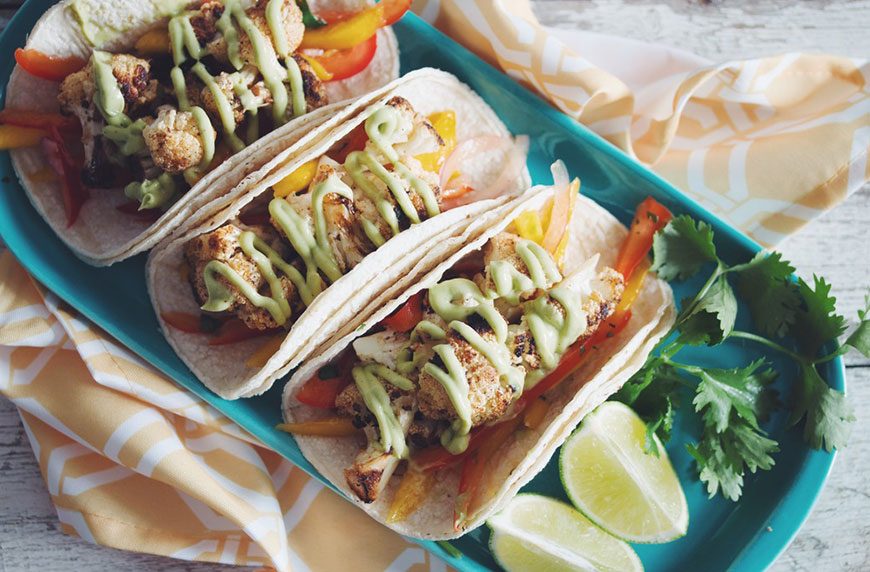 Taco Tuesday can be every day with this melt-in-your-mouth cauliflower dish.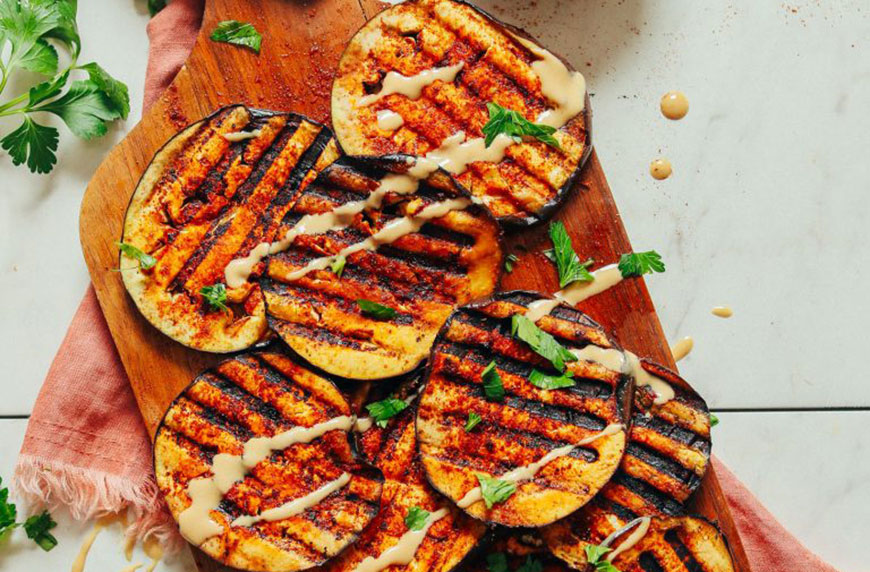 Spice things up with this grilled eggplant slathered in cumin, paprika, and cayenne.