I love the Super Bowl. But I'm going to be honest: It's not for the football—it's for the food. The big game has always been the perfect excuse to hang out with my favorite people and eat as many mouth-watering goodies as possible. And one thing's for sure: being vegan has never, ever stopped me from devouring a plate of wings or mozzarella sticks.
Before the 49ers and the Chiefs battle it out for the win on February 2, get your party menu in order with these comfort food staples both plant-eaters and carnivores will love.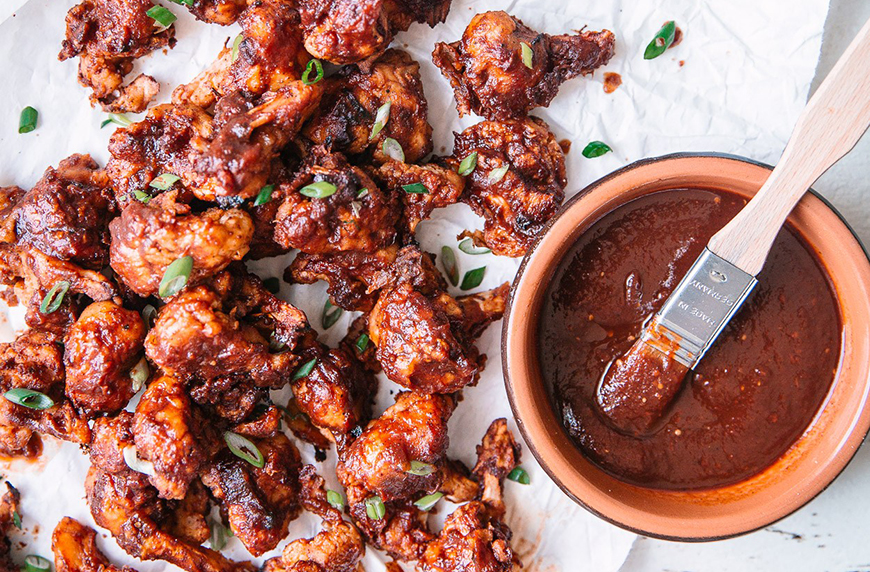 After coating some cauliflower florets in an almond milk and flour mixture, baking them up, then slathering them in BBQ sauce, you'll have a plate of wings that rivals the real deal.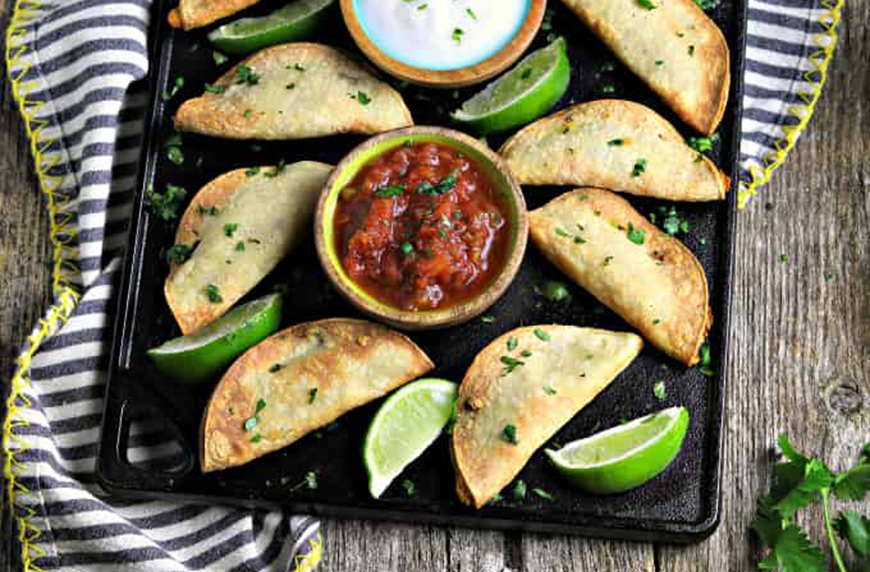 Remember those melt-in-your-mouth fried mini tacos? Think of this as the healthier vegan version that can be made right in your air fryer.
3. Mexican-Style Loaded Sweet Potato Fries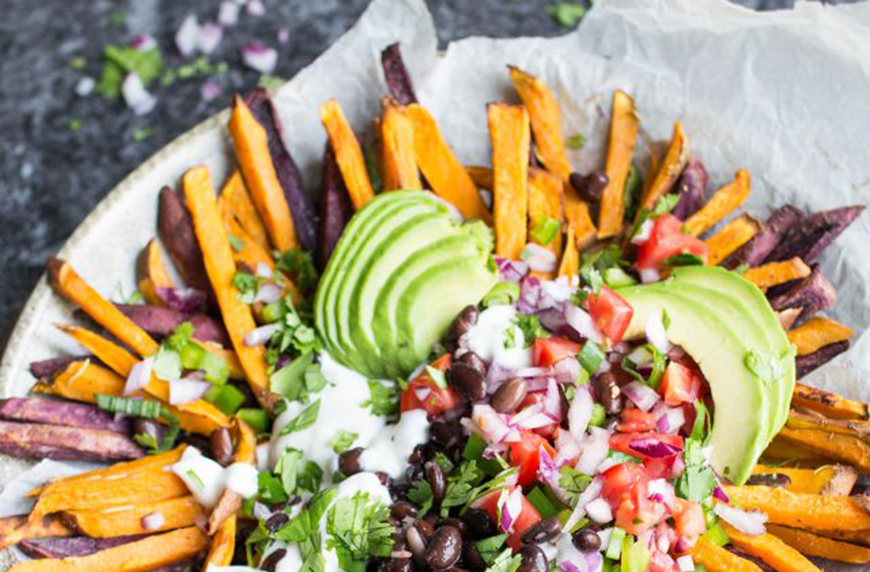 Loaded fries, the health(ier) way. These baked sweet potatoes are topped with black beans, pico de gallo, vegan mayo, avocado…basically everything you need to send yourself straight into a food coma.
4. Avocado and Hummus Mini Quesadillas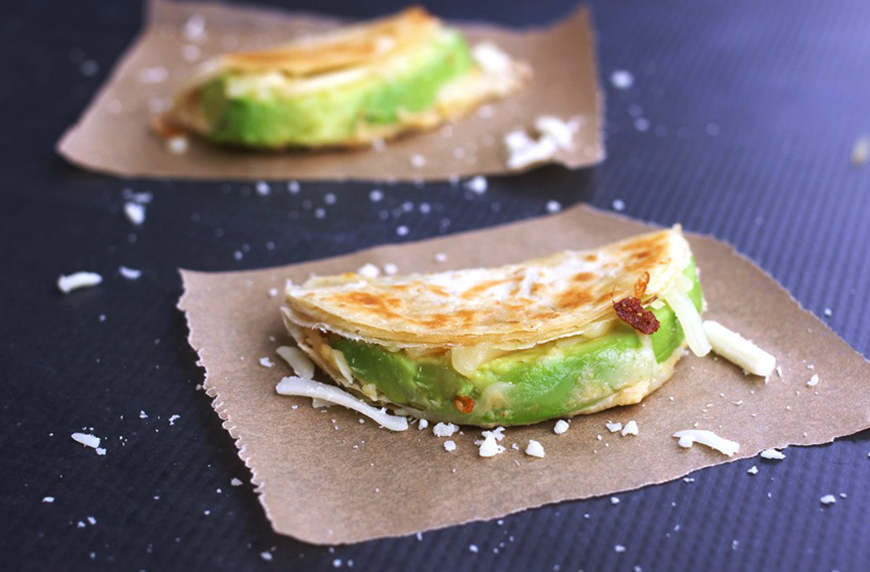 These adorable little quesadillas make for the perfect finger food. You can't beat the extra-creamy hummus, avocado, and vegan cheese filling.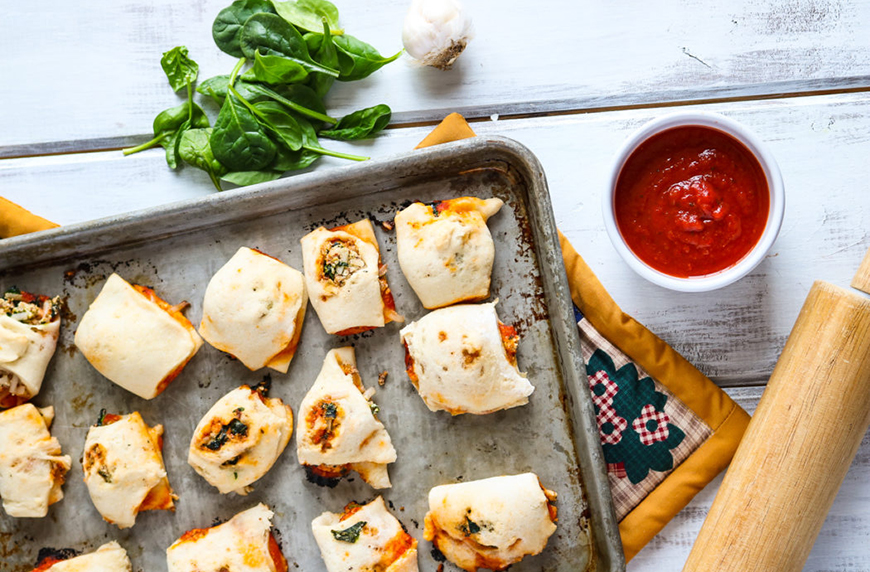 These gluten-free and vegan pockets are filled with almond cheese, spinach (hey, we all need our greens!), and plenty of marinara.
6. Vegan Pretzel Bites with Spicy Mustard Dip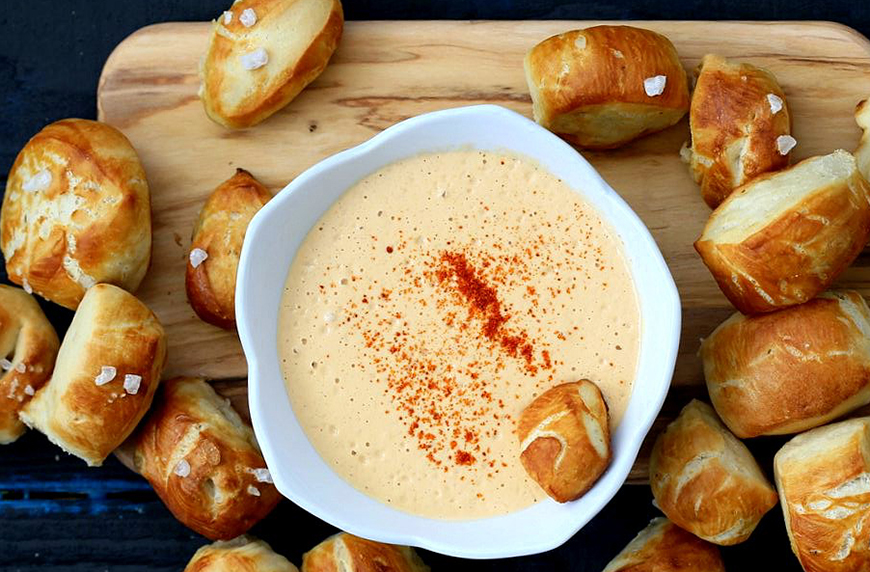 You can totally eat these melt-in-your-mouth pretzel bites on their own. But when you dip them in the cashew-based spicy mustard dip? Let's just say your taste buds will thank you.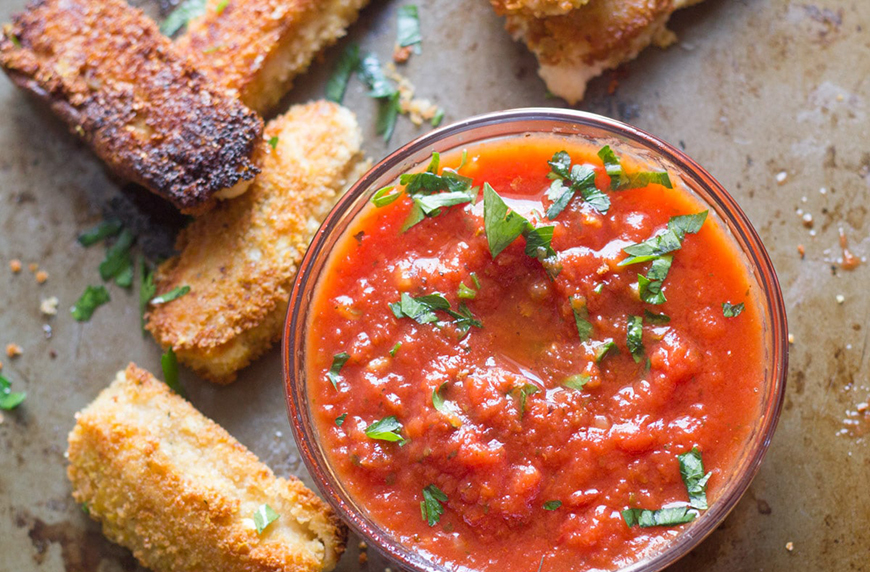 Creating vegan mozzarella sticks is easier than you'd think. After making some cheese from cashews and breading them with seasoned panko breadcrumbs, you'll wind up with an appetizer than could easily take on the original.
Updated from January 30, 2019 on January 24, 2020.